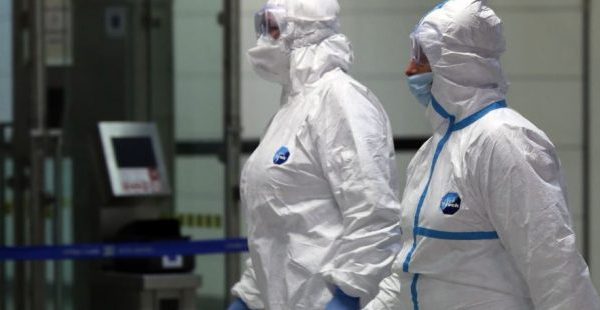 Five new confirmed COVID-10 carriers were announced Tuesday morning, bringing the total number of cases to 67, as announced by the head of the National Operations Center and Head of the Military Medical Academy Ventsislav Mutafchiiski, during the morning briefing.
"We had a meeting with the prime minister early in the morning and discussed the measures taken so far, with most of which most of the people are complying so far. However, the recent situation with the queues in our stores has forced us to suggest to the Prime Minister that additional restrictive measures should be taken, namely that no more than two adults should meet in the open.
When creating queues in front of supermarkets, people must be at least stay two meters away from each other, and strictly within the stores themselves.
This is not the case for industrial companies where there are special measures in place. For example, the Crisis Management Center operates on the principle of two or three teams. There are groups available, but also backups and, if possible, remote work. The teams change weekly and the whole team is quarantined in case of infection. However, there is a ban on scheduled acceptance, counseling for women and children, etc.", said Task Force head Ventsislav Mutafchiiski.
Measures are also being considered for catering companies producing and supplying fresh food, as well as new measures for the supply of food and products for international transport (TIR). The proposal is for Bulgarian drivers who unload their goods and have no other journeys to make, to remain in quarantine. The next option under consideration is for a TIR driver who arrives, unloads and receives the next load, will stay in complete social isolation for the duration. In the third option, if the driver is a foreigner, he/she is entitled to leave the country in no later than 12 hours.
As of Tuesday, as part of the measures to counter the spread of coronavirus, all international routes will stop, according to the Bulgarian Railways Communication. Inland routes will continue to operate normally.
The first two distance education videos to support pupils who remain absent from their courses due to the coronavirus emergency were launched on the 2nd Bulgarian Television (BNT) program on Tuesday morning. The courses are part of the educational program "With BNT at School", which is a joint initiative of the Ministry of Education and Science, BNT and the production company "Prosveta".
As part of actions to tackle coronavirus and strengthen vulnerable groups, the Bulgarian Red Cross opened a national fundraising account to be used to purchase supplies and help patients.
So far, the Bulgarian Red Cross has delivered two specialized tents to the Pirogov Reference Hospital, where patients go for a primary check-up and doctors decide where to refer them.
According to Red Cross President Christo Grigorov, actions are continuing despite the coronavirus situation. "Almost 320,000 Bulgarians receive food under the European program. The organization is a backbone of state support. We continue our care programs for those in need", Grigorov said./ibna