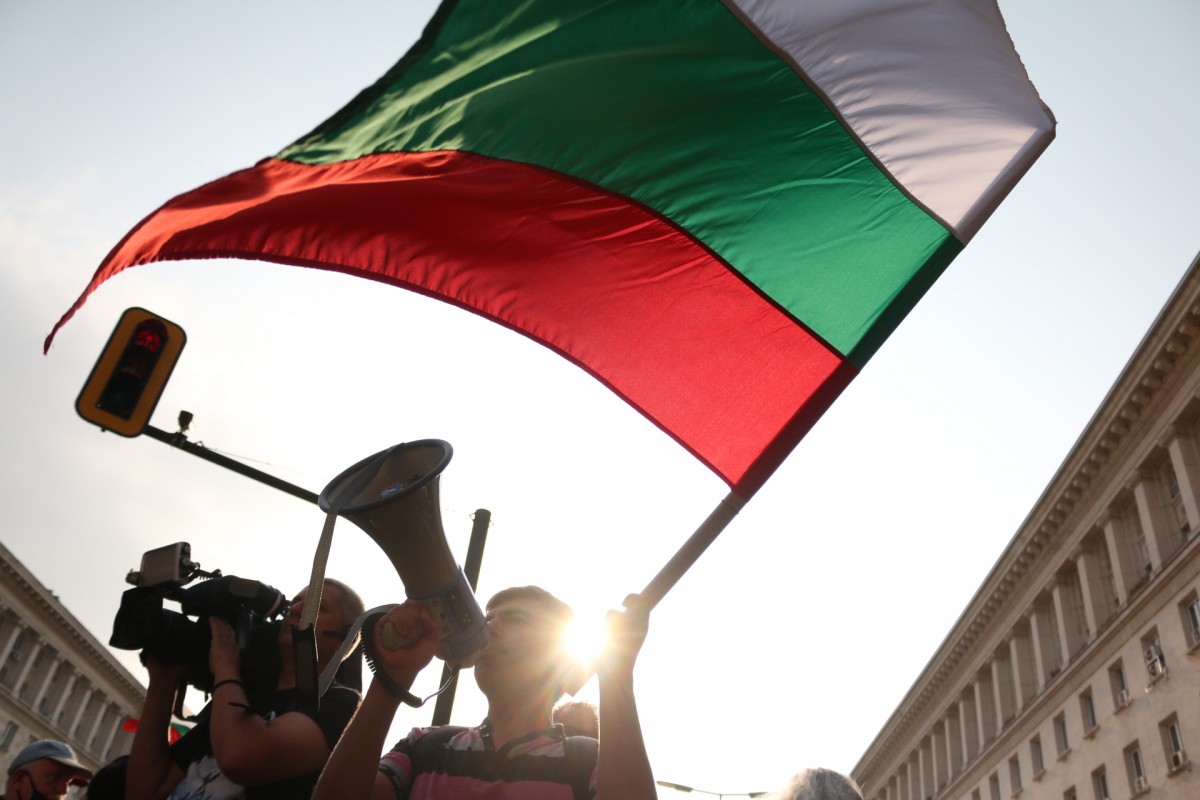 Τhe organizers of the protests have chosen the 100th day of the anti-government demonstrations to hold the 5th "Great Popular Uprising" on Friday in Sofia.
The 5th Great Popular Uprising will start at 17:00 (local time)? October 16 in the so-called "power triangle" in Sofia.
Citizens have been on the streets and squares of Sofia for 100 days, while protest rallies are being held in other cities as well as by Bulgarians in the Diaspora.
Citizens' dissatisfaction with the government, the corruption they say has taken root at all levels of government, and the ongoing reform of the judiciary have sparked anti-government protests. Their main demands are the immediate resignation of Prime Minister Boyko Borissov and the entire government, the resignation of Attorney General Ivan Geshev and the holding of early and fair elections.
The 5th Great Popular Uprising will be attended by four MEPs who will greet the citizens from the pedestal located in front of the Presidency building.
So far, four major protests have taken place, entitled "Great Popular Uprisings". The protests have traveled around the world and have been the subject of negative debates for the Bulgarian Government, while the European Commission institutions have included Bulgaria in their report, with regards to the Rule of Law in the EU Member States.
As a result, MEPs overwhelmingly passed a resolution condemning the ouster of democracy and the introduction of corruption under Bulgarian Prime Minister Boyko Borissov.
In an open letter, thousands of people from the scientific and intellectual community expressed their support for the protest and opposed the many distortions in politics and society in Bulgaria. Students from Sofia University also took part in the demonstration.
"Wait for the unexpected", lawyer Nikolay Hadjigenov of the so-called "Poison Trio" said in an interview with Bulgarian Radio on the occasion of the 100th day of protests. The forthcoming "Great Popular Uprising" was the main theme of the 99th night of anti-government demonstrations and the march that took place in the capital.
The organizers announced that there would be an "unpleasant surprise" for the ruling coalition and stressed that the protests would not stop even after "100 days of censure vote" against the government./ibna