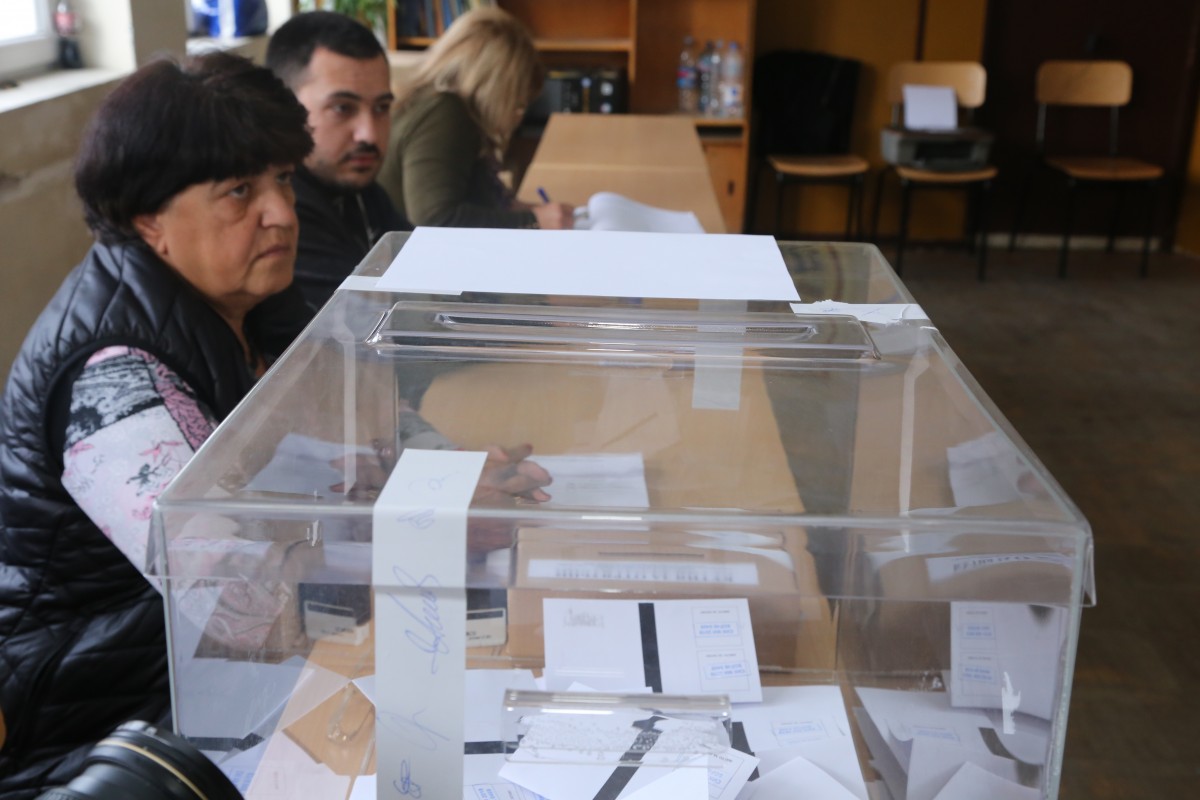 According to a new poll by Gallup International conducted in Bulgaria amid the political crisis, the two ruling parties GERB and BSP are losing power and go head to head in vote intention. The poll also shows that citizens are either oriented to abstain from voting (29.4%) or to say "I do not support anyone" (6.8%) or to choose new options such as Slavi Trifonov who receives 8.3% of the vote.
However, much of "I do not support anyone" on election day is likely to turn into a denial of vote.
On the other hand, the MRF Movement is at 7.6%, while the United Patriots are at 2.7%, partially overcoming the shock of the peak of the demonstrations a month and a half ago and remains on the verge of entering the next National Assembly.
Financial formations DB (5.2%) and Maya Manolova (2.2%) remain at the high levels that reached a peak a month ago, but the upward trend has stopped. Weather the Manolova network will gain representation to the National Assembly will depend on the processes up tp the elections, while the DB seems to be more likely to have seats in the National Assembly. Thus, 7 parties have chances to gain representation in the next National Assembly again, with five of them, at this stage, appearing certain for their entry. Of course, these data cannot be a prediction of an election result.
In the new political scene that is being formed, the BSP receives 13.5% of the citizens' voting intention, having a slight lead over the ruling GERB, which receives 13.2%.
Regarding the demands of the protests that are taking place, 59% of the citizens who participated in the survey support the resignation of the Government, while regarding the formation of a new cabinet, 36% are in favour while 43% against it.
A majority of 57% do not support roadblocks, while 34%are in favour.
Anti-rallies in the protests are supported by 28% of adult Bulgarians, while 53% are against them.
There is no significant change in trust in institutions compared to last month's survey. The drop of the government's and parliament's popularity has halted, although they remain at the low levels of confidence reached last month – 21% and 15% respectively this month.
The presidential institution has regained some of its confidence levels from previous periods, as it seemed to be threatened a month ago, while now the confidence has gone to 52%. The same goes for the personal trust in Rumen Radev, who remains the most accepted political figure in Bulgaria.
The confidence level in Boyko Borissov is less than 20% and is within the normal range of Cornelia Ninova. Slavi Trifonov enjoys the trust of 30% of the citizens. The people from the "Poison Trio" who are the organizers of the protests still have a relatively low acceptance rate, albeit with a small increase./ibna