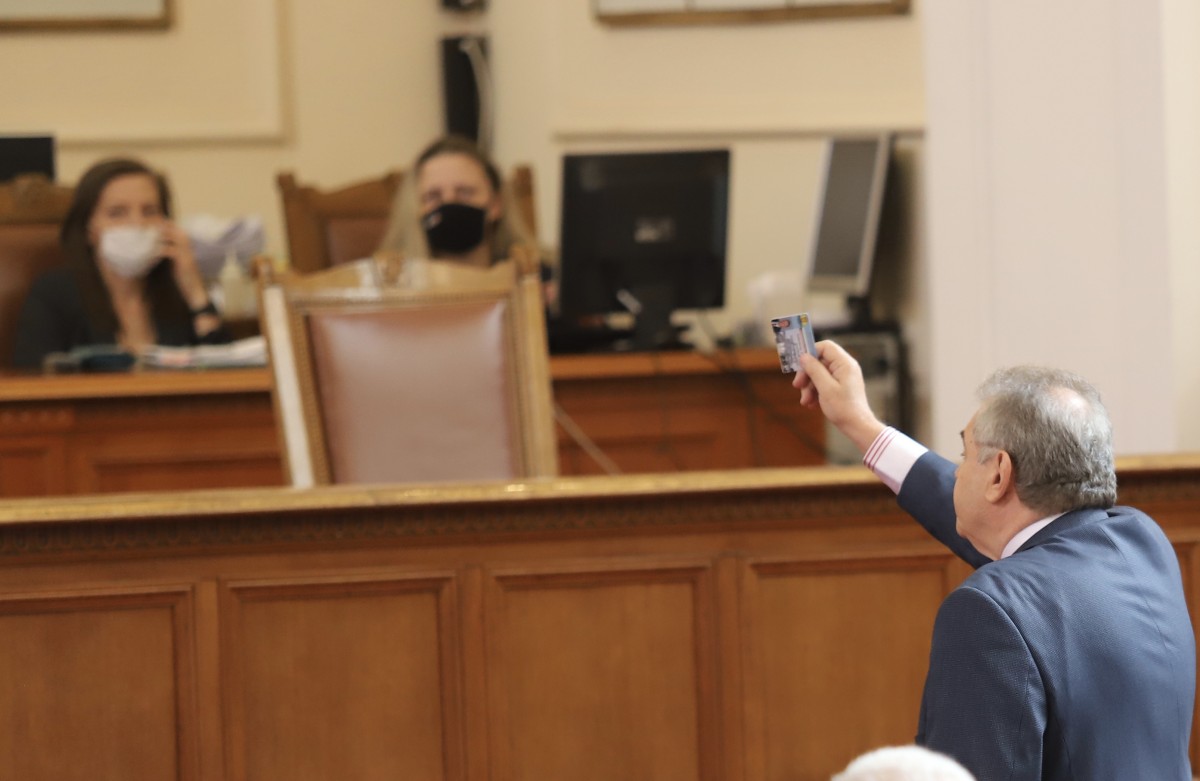 Employees of the Sofia Regional Health Inspectorate (RHI) entered parliament to draw up fines for lawmakers who violated the mandate to use protective equipment in closed public places.
During the last sessions of parliament, some lawmakers refused to wear face masks, one of the mandatory measures against the spread of COVID-19, while others wore them under their jaws.
According to official figures, a total of 24 lawmakers will be fined, with a minimum fine of 300 leva.
Of the parties, only the parliamentary group of the ruling GERB confirmed that six of its members had violated the law. "They signed the acts of confirmation, I don't know what their value is. The RHI will determine it. Anyone who made a mistake will be punished", Krasimir Velchev, the deputy speaker of the parliamentary group, told reporters. He is not one of those who has been sanctioned and has not justified the actions with his colleagues. "It's not the right thing to do, but everybody make mistakes. I can't judge all colleagues. "Once someone makes a mistake, they have to take responsibility".
So far, other parliamentary groups have not commented.
Independent Ataka lawmaker Pavel Shopov called on inspectors to put the act in the parliament hall, where journalists covering the legislature's activities are now housed. According to him, this would have been "the most transparent thing to do". However, after almost two hours of waiting, this never happened./ibna