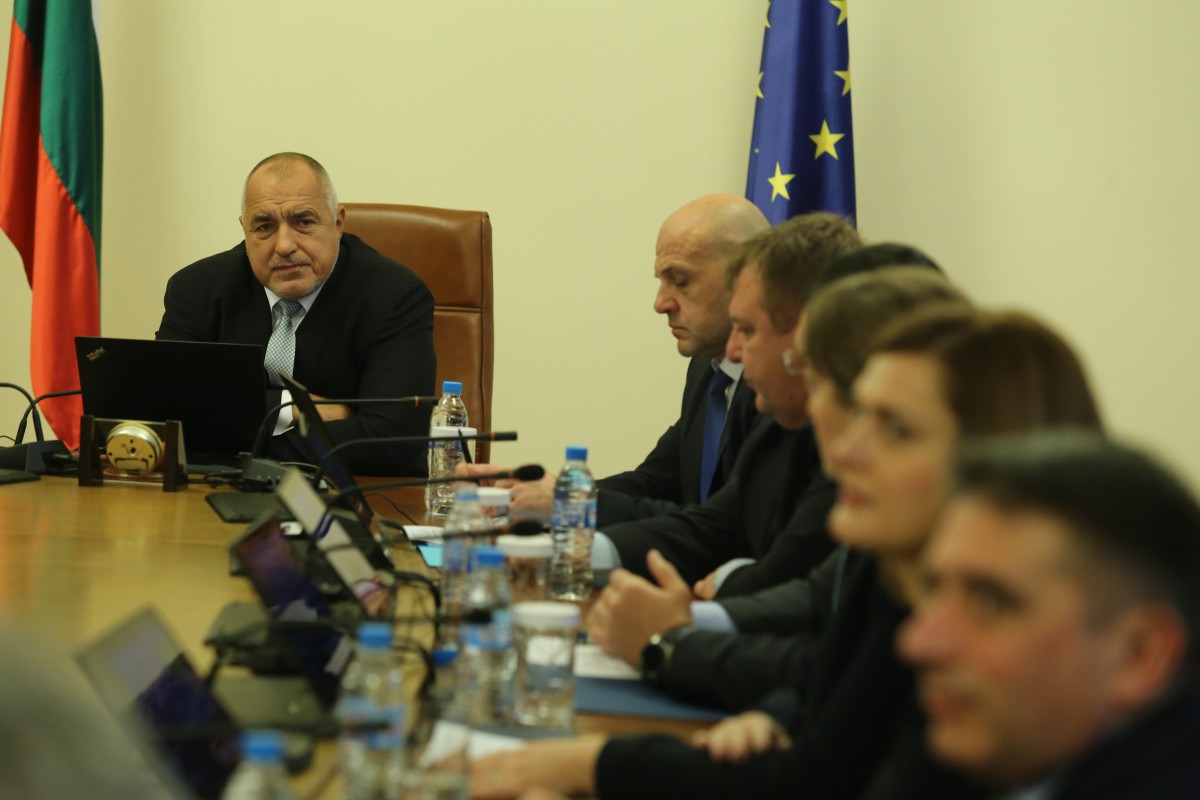 Bulgarian Government Ministers reviewed the results achieved last year, during the latest Cabinet meeting, according to BGNES.
Foreign Minister Ekaterina Zaharieva in her review cited Maria Gabriel's new Brexit portfolio in the European Commission and the election of Kristalina Georgieva as IMF Director, as successes for Bulgaria.
In addition, 130,000 Bulgarians have been granted a residence permit in the United Kingdom, which refers to 90% of the Bulgarian citizens living in the UK, Zaharieva said.
Deputy Prime Minister Tomislav Donchev marked 2019 a difficult year, with many political challenges – elections, crises, the swine fever. On the other hand, no European funds have been lost for next year and 80% of the total resources for the new period have been included in the programming, while Donchev boasted that the country has one of the most transparent monitoring systems.
According to him, economic transformation processes were a key priority in 2019 and 2020, and work in this direction is ongoing, Donchev added.
Undoubtedly, the main emphasis should be on efforts to increase the added value of what is produced in Bulgaria, noting that education is the top policy of the cabinet, Donchev noted. According to him, any successor government should prioritize education.
Deputy Prime Minister Mariana Nikolova noted that more and more Bulgarians are returning from abroad and settling in the country.
Defence Minister Krasimir Karakachanov said that the new recruits in the Army exceeded those who left by about 400 persons, with buildings and equipment also being reconstructed. "The caravan is heading in the right direction", Karakachanov noted. According to him, what has transpired in the last year in the army has not happened in the last 30 years – soldiers, military training, salaries.
Finance Minister Vladislav Goranov said that the tendency to maintain fiscal and gradual stability continues throughout the year. We can boast one of the lowest levels of cigarette smuggling in the EU; we managed to persuade the World Bank to open a common services center in Sofia.
"A successful year for the Bulgarian economy", Goranov added, noting that the black economy shrank by 5% yoy.
Interior Minister Mladen Marinov, for his part, said the rate of domestic crime had fallen. "We are proud of the results achieved in the fight against telephone fraud. This year they have fallen by 50% compared to the past", the minister said. "There is an increase in police work at night. In general, we can say it was a difficult year", Marinov concluded.
Transport Minister Rosen Zhelyazkov said on his part that many important projects have been realized for the sector, including the concession of Sofia Airport./ibna