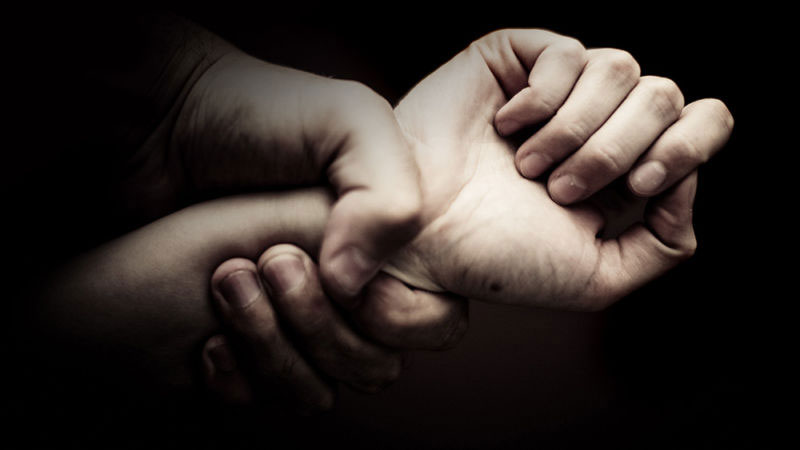 The Covid-19 pandemic, the two-month lockdown in the Spring and the ongoing restrictive measures to prevent the spread of the coronavirus, made people spend much more time in a family environment with their loved ones. While this may sound great to families living in peace and harmony, for families with troubled relationships, spending time together becomes a nightmare. The statistics on the number and frequency of calls to the National Emergency Line for Victims of Violence show an increase in cases of domestic violence compared to 2019 already in March and April, while in the summer the number of complaints reached over 250 per month.
"Before the outbreak of the pandemic it was 170-190 in 30 days", said for Bulgarian radio Milena Dimitrova of "Animus", which opened the support hotline, and added that "if we compare with the period March – May 2019, the increase this year is 20%. This increase is mainly due to the fact that the victims and the perpetrators remained closed for a long time together. This has led to an escalation of tensions, especially in families where relationships were problematic even before the pandemic. This, in turn, prevented the victims themselves from seeking help, as their contacts with the outside world were often restricted and controlled. That is why the increase in e-mails we received at this time was not accidental. "A telephone conversation presupposes that women can be away from their perpetrator for a long time, which is not always possible".
Mihaela Angelova knows from personal experience what it means to have a relationship with the perpetrator. In an interview with Bulgarian Radio, Angelova noted that "the invisible signs of women who have experienced such a relationship, quite often are mental, emotional, financial, etc.".
The first signs, based on which a woman can identify if she is in a relationship with a potential perpetrator, are processed by psychotherapist Valentina Dimitrova from the institution that offers long-term support to women victims of violence.
"I give you an example with a man who often makes negative comments about a woman's appearance, reaching an ultimatum about how she should look, what clothes to wear, when to return home. If she is late, this often becomes a source of controversy. Her gradual isolation from relatives and friends begins. Then gradually starts the complete devaluation of everything she does and gives in the relationship, and for a moment the victim completely submits to its perpetrator".
It is possible that the man's underestimation of the woman is due to the fact that she is not paid well in her work, but this is not obligatory. There are complaints that can serve as an alarm for violence, says psychotherapist Valentina Dimitrova, noting that, "when the man stops supporting the woman, they do not look together for solutions to the relevant financial problem in the family. Violence manifests itself even when the woman begins to receive pressure due to her desire to do something that interests her. We can also have violence when the man is not working and the woman has taken care of the family and despite this he is constantly dissatisfied"./ibna