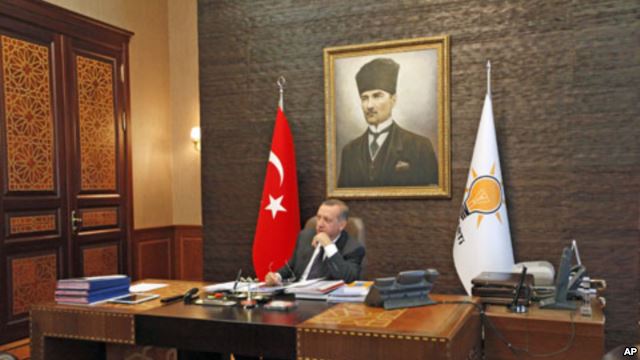 The Prime Minister's former chief of security arrested
By Manolis Kostidis – Ankara
The turkish police is shaken by the operation that has begun by the prosecutor Duran Çetin, which refers to the case of illegal wiretapping with "bugs" that had been found in the office and the car of Recep Tayyip Erdoğan.
So far 15 individuals have been arrested among who are the former director of security of the Prime Minister and the former director of the Security Department of the Prime Minister's office, who were charged with illegal wiretapping.
Turkish police raided homes in 12 cities of Turkey and the operation is still active.
In 2011, after a search that had been carried out by the turkish intelligence services (MIT), bugs were found in the office and the car Erdoğan.
Since then there had been no investigation on the matter, but all policemen charged with guarding the Turkish Prime Minister were replaced.
After the dispute with the order of Fethullah Gülen, which intensified when the corruption scandals that led to the resignation of four of the government's  ministers were revealed, Erdogan in collaboration with MIT and the prosecutors is attempting to discover what is happening in his environment.