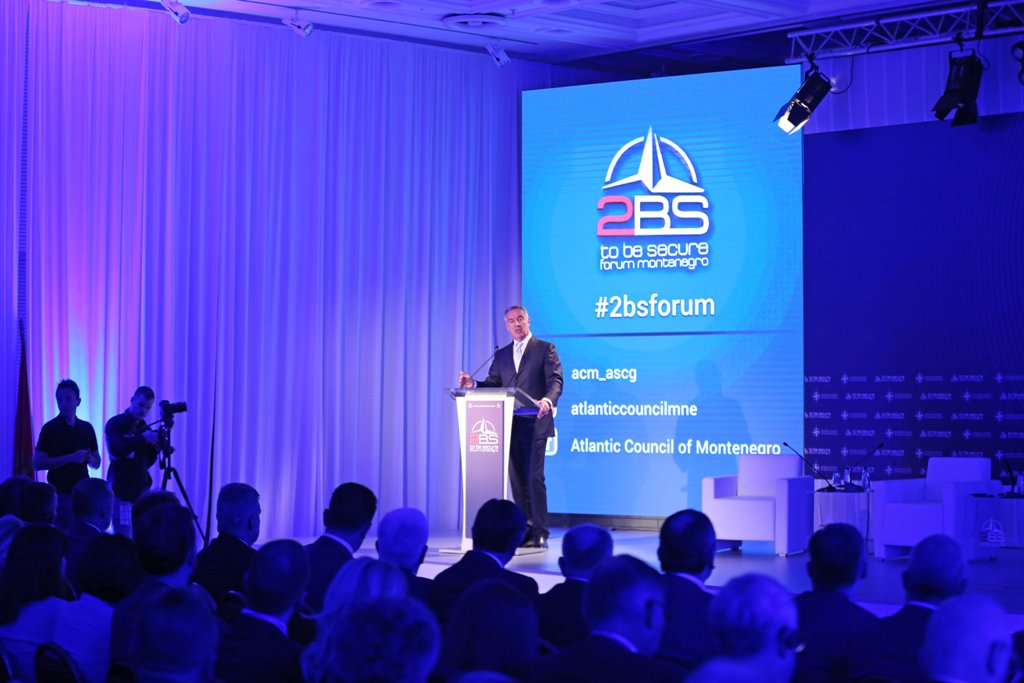 "The Balkans is at a crossroads. Is European and Euro-Atlantic value system going to be defended or we will leave the Balkans to the third parties who want to use this space for penetration of their system of values, opposite to the Euro-Atlantic," said Montenegrin President Milo Đukanović on the opening ceremony of the 9th To Be Secured Forum (2BS Forum) in Budva.
Đukanović stressed that the solution is not "in the hostility towards those with whom we have differences, but in the ability of politics to build a partnership in the long run, preserving its special features and promoting its value system". He said that "we are at the beginning of a new phase" where ambitions of some old global players are being revived and where new global players appear. That, according to Đukanović, must be an inspiration for everyone.
"Europe continues to live in a state of strategic confusion caused by long-standing crises which prevent Europe from responding to some important issues. The first is the attitude towards the vision of the unification of Europe, and the second is the insufficient profiling of European identity regarding foreign-political and security issue," Đukanović said.
He believes that Europe needs to profile foreign-political interests. Commenting on the recently concluded European elections, Đukanović said that it is important for Europe to continue its enlargement policy, because it will, he said, "contribute to Europe's full stability and competitiveness on the global political scene."
Montenegro Prime Minister, Duško Marković, said that, although it is not necessary to elaborate on the importance of NATO and EU for the Western Balkans, it is however essential to emphasize the importance of their joint commitment to this region.
It is important, he stressed, to keep supporting democratic powers, especially if we have in mind that integration processes are the core and main drive of democratic and reform processes.
"It's essential that most important addresses convey a clear message – there are no alternatives. NATO and EU stand together with the WB countries. Every failure to show commitment creates space for third countries expressing interest in this region to use the weaknesses of the countries and endanger their integration journey", said Marković.
He added that in the year of the 70th anniversary of NATO, the agenda of the Alliance is full of challenges, old and new ones. Marković pointed out that the Alliance had devoted special attention to the Western Balkans region, which is of utmost importance.
Marković has very firm beliefs that North Macedonia is soon going to become a NATO member. He thinks it is very important that Bosnia and Herzegovina submit its first Membership Action Plan.
"As the youngest NATO member, Montenegro is actively promoting an open door policy. We do that through bilateral support and within regional initiatives and cooperation mechanisms, such as the US-Adriatic Charter and Ionian trilateral. We are ready to keep assisting our neighbours and share our experience and lessons with them", said Marković./ba