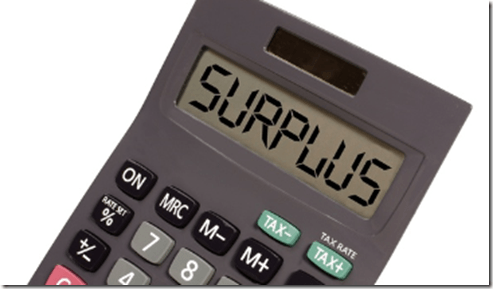 The execution of the general consolidated state budget on the first three months of 2017 ended with a surplus of RON 1.52 billion, representing 0.19% of GDP, the Ministry of Public Finance (MFP) informed late on Tuesday.
As compared to Q1 2016, the general consolidated budget recorded a surplus of RON 3 ​​billion, or 0.4% of GDP, according to MFP data.
In Q1 2017, the consolidated general state budget revenues, which amounted to RON 59.53 billion and represent 7.3% of GDP, were by 7.1% higher, in nominal terms against the same period in the previous year.
There were increases against the previous year in the collection of taxes on wages and income tax (+15.8%), of social contributions (+14.8%), of foreign trade taxes and international transactions (+18.2%) and of capital revenues (+12.7).
The collection of other taxes and duties on goods and services increased by 60.2% as compared to the same period in the previous year.
With regard to the VAT collection, there was a 9.1% decrease as compared to the first three months in 2016, amid cut in the standard rate from 24% to 20% as of January 1, 2016, a measure that produced effects from February 2016. At the same time, from February 2017, the effects of reducing the standard VAT rate from 20% to 19% are beginning to feel. However, the VAT collection increased by 2.5% in February 2017 as compared to February 2016 and by 8.9% in March 2017 as compared to March 2016.
Also, as compared to the previous year, there were 21.2% increases in taxes and property taxes paid by local administrations to the state budget.
The expenditures of the consolidated state budget, amounting to RON 58 billion, increased in nominal terms by 10.4% against the same period of the previous year and the personnel expenditures increased by 16.4%, as a result of the salary increases for the employees in Health and Education from the local administration and in public institutions for performances or concerts, the Finance Ministry informs.
Expenditures on social assistance have increased by 9.7%.
According to the quoted source, expenditures on goods and services decreased by 3.1% as compared to the same period of the previous year, by 2.6% to the state budget and by 2, 5% to the local administrations.
"The subsidies are increasing by 114.0% as compared to the same period last year, the major increase coming from subsidies to support agricultural producers. For investments, RON 1.7 billion was allotted, i.e. 0.2% of GDP, which include capital expenditures and development programmes funded from internal and external sources," the Finance Ministry informs./IBNA
Source: romaniajournal.ro