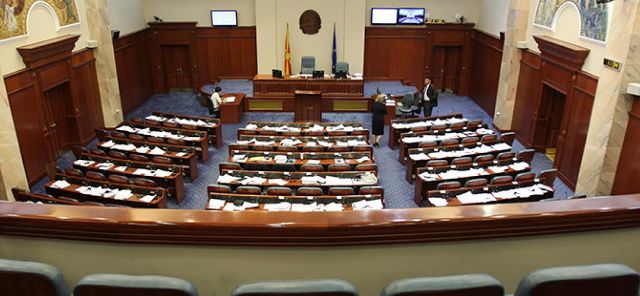 Skopje, 17 November 2015/Independent Balkan News Agency
By Naser Pajaziti
The 2016 budget in FYROM has promoted fresh debates filled with accusations between majority and opposition in parliament.
According to the government, the 3,18 billion euro budget has been drafted for capital investments in infrastructure, but also to increase salaries, pensions and social allowance.
But, the opposition says that this budget is destructive, unreal and drafted by the majority for electoral purposes.
Minister of Finance, Zoran Stavrevski said that the 2016 budget will enable salary increases and capital investments.
"For next year, we are predicting a 4% economic growth, which would be one of the highest ones in Europe. This is in line with the expectations of the European Commission, European Bank for Reconstruction and Development and International Monetary Fund", Stavrevski said.
SDSM's MP, Marjanco Nikolov, criticized the budget.
"The opposition will not back the budget, because it contains excessive expenses and doesn't offer development. This budget offers a bleak future for the country. This budget will create new debts for citizens and will also enable new government adverts", Nikolov said.
PDSH lawmaker, Gazmend Aliu said that the budget proposed by the government discriminates Albanians and exploits them, although they pay most of the taxes in the country.
"Based on our assessment, this is a classic discrimination, because the majority in investments in education, health, infrastructure and other aspects go for Macedonian ethnics", Aliu said.
The debate for the 2016 budget is expected to continue in the days to come. /ibna/