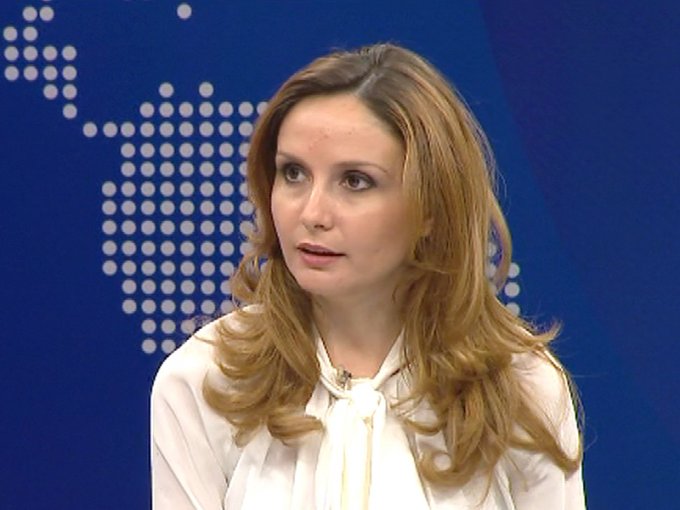 IBNA Analysis/Democrat MP, Jorida Tabaku analyzes the negative effect, which according to her, will be caused in the day to day life by the tax increase for 95% of the population. She says that the tax burden increased by the government will fall upon them
We still haven't seen anything
Tirana, November 18, 2014/Independent Balkan News Agency
By Jorida Tabaku
The majority voted the budget, which will generate 460 million USD worth of taxes from the citizens next year. The budget has been drafted so that the biggest tax burden falls upon consumers, who like this year,  will suffer the fall of consumption and increase of prices even more. Above all, they must also hear from the podium that the government is worried, that it's thinking about them and that this budget will tax the richest ones.
This budget is not about the citizens, because this budget has seen the reduction or removal of taxes for preferential businesses that being close to the government, have been able to have an impact for their reduction. The PM says that 15 taxes have been reduced or lifted and you know how much the citizens benefit from this? Zero!
So, the government decided to make a priority out of tires and their import, by reducing tax on import, but on the other hand, it increases tax of road circulation, which has a direct impact on the citizens, having an effect of 240 ALL on the price of fuel.
The government decides to lift the tax on import for wheat flour, damaging domestic production and by stimulating it in suspicious markets.
The government decides to lift VAT on non-life insurance premiums, such as property, while doubling tax on property. In other words, zero people benefit from this tax cut!
Albanians will have to pay more on power supply, while customs charges have been reduced for imported crude oil from 10% to 0% to favor those who are close to the government, on the pretext that the a strategic sector is being helped. But, without offering any guarantees as to how much is the expected loss from this movement, a loss which based on our estimates, amounts from 3 million to 20 million USD. These are amounts which will come out of the citizens' and consumers' pockets.
On the other hand, we have a tax increase that affects tax on personal incomes, which will increase by 50%. This tax targets secondary incomes generated by dividends, interests on deposits, rent or property, where each of these will increase from 10% to 15% or 5 billion ALL more which is coming out of the citizens' pockets.
Tax on the circulation of vehicles is increased for the second year in a row, including the VAT effect of 24 ALL per liter, increasing this tax four times in two years.
For each of 340 thousand families, there will be a new tax in 2015, amounting to at least 1.5 million old Lek a year. And it's not only households, but farmers too will pay a higher tax for all services. Processing industries have also lost their competitive advantages in the region through an extra cost. The business in general will have to pay a higher price. The 8.4 ALL increase, including VAT, has gone up to 32.4 ALL with the new tax rise. And all of this comes from the increase of the tax on the circulation of vehicles.
Through this budget, the government claims that next year, Gross Domestic Product will amount to 800 million USD and 460 million USD will be taken from the Albanian people's pockets. Albanians must hand to the government 60% of GDP, expecting at least for this money to be spent on better community services.
But the government doesn't share this opinion. It's true that there will be better services, but not in the sectors in which the citizens are interested.
Local government, which is a love and hate relation for the PM, will receive 851 million ALL less from unconditional transfers, on average 25 to 29% cut. This practice is against all previous practices, in which transfers have increased and not fallen, thus making it harder for the local government to fulfill minimum obligations toward the citizens.
The majority that promised free health services, who believed that the state could help anybody in this health system, has decided to cut expenses in the program of Secondary Care by 405 million ALL.
This tax rise, which has spoiled some and abused with others, accompanied by a cut in expenses for the needy ones alone, will make the life of the citizens even harder.
This budget will mark a turn for our economy, said majority members, lying the citizens of this country. Because this budget will mark a more serious crisis, where the citizens will suffer the consequences of a policy which favors personal interests and destroys consumption. This budget squeezes the citizen and gives way to an economic recession, where the government alone is happy with its luxury expenses.
If you think that you have seen everything, fear not, because you still haven't seen anything!