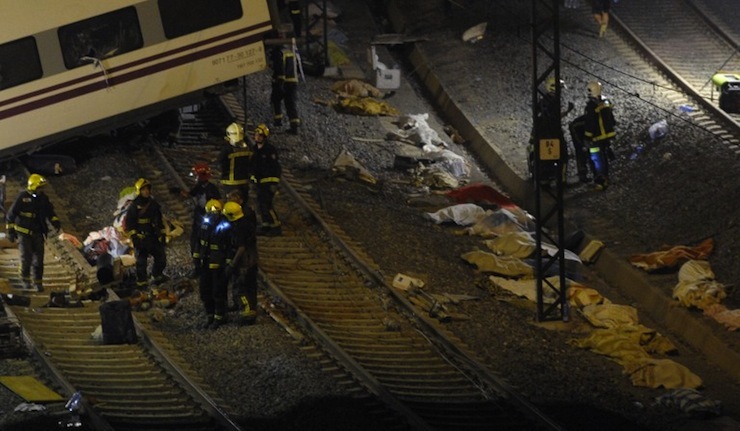 Review by Christos T. Panagopoulos
Romania's Embassy in Madrid and the General Consulate in Bilbao have got in touch with the local authorities to inquire whether or not there are Romanian nationals among the victims of a deadly train accident that happened in north-western Spain on Wednesday evening.
Romania's Foreign Ministry (MAE) told Agerpres that the local authorities are at the site to assess the situation and rush the injured to the hospital. "A task force was set up at the level of the embassy. The Romanian Embassy in Madrid and the General Consulate in Bilbao are in permanent touch with the local authorities, ready to provide consular assistance within the limits of their powers", MAE reports.
At least 77 people were killed and 131 were injured, when a train derailed outside the northern Spanish city of Santiago de Compostela on Wednesday, Reuters news agency quotes state media and witnesses as saying.
The train travelling from Madrid to the northern town of Ferrol in the region of Galicia derailed before making its entry into Santiago de Compostela station at 20:41 CET (18:41 GMT), Reuters reports quoting Spanish state train company Renfe as saying in a statement on Wednesday.
There were 218 people on board plus crew, Renfe said.
The accident occurred one day ahead of the Day of St. Jacob, Galicia's saint patron, a traditional religious holiday in the region. All the St. Jacob ceremonies were cancelled by the local authorities, according to AFP.
Source: Agerpres