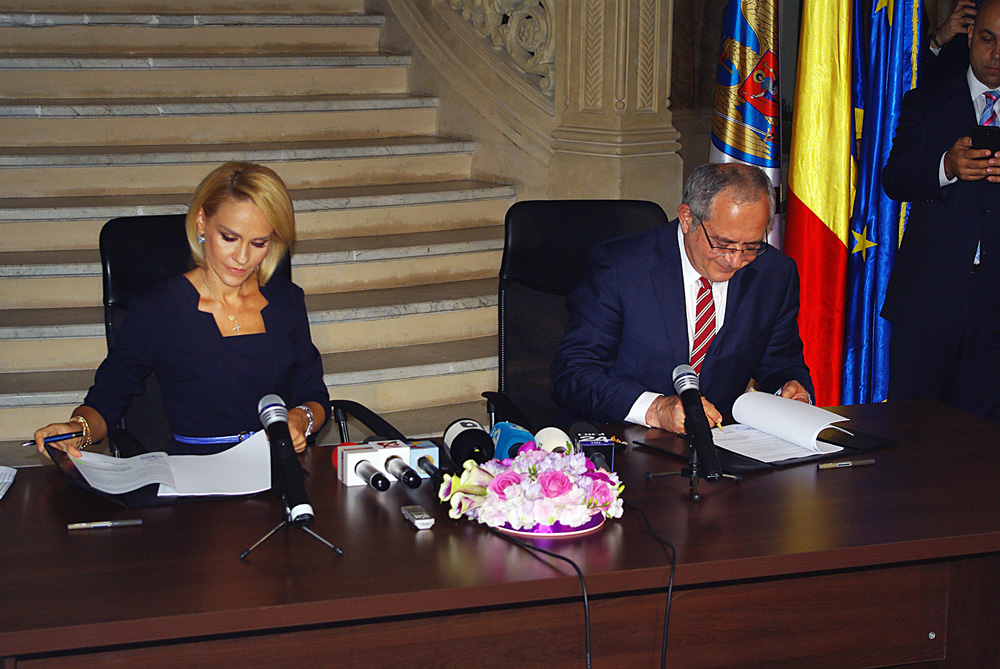 Turkish Otokar, a Koç Group company and the City of Bucharest signed a 100 million euro ($117.7 million) deal for the purchase of 400 buses, the biggest bus export deal for a single item by a Turkish bus brand.
Bucharest Mayor Gabriela Firea on behalf of the Bucharest Municipality and Otokar General Manager Serdar Görgüç, signed the contracts
Otokar, is present in 50 countries with its modern buses and according to the plan it will deliver the first 100 buses by the end of year, starting in October, and the rest of them by the end of 2019.
As Mayor Firea has added, the city of Bucharest "also intends to buy 100 electric buses, 100 CNG buses, 100 trams and 100 trolleybuses."
The deal includes aftersales services.
After the signing ceremony, Görgüç said, "The deal we have signed today in Bucharest comes after the recent order we received from Amman, Jordan, proving our successful performance of our buses in export market. Our vehicle park continues to grow by the day in Western Europe as well ass Central Europe, Middle East and North Africa regions. We carry out important research and development activities to produce the most innovative, well-equipped and environment-friendly vehicles and contribute to modern cities. Every year we allocate around 4 per cent of our revenues for R&D. We develop our vehicles according to user expectations and needs. In addition to production, we also provide aftersales services to ensure availability for our users and we always stand behind our vehicles." …. / IBNA
Main Photo: Bucharest Mayor Gabriela Firea (L) and Otokar General Manager Serdar Görgüç (R) at the signing ceremony in Bucharest