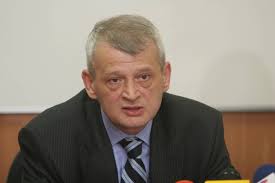 By Daniel Stroe – Bucharest
The tragic death of a 4 years old boy killed by a pack of wild dogs in a park in Bucharest has sparked outrage among the citizens and has relaunched a fierce debate on the fate of the more than 60.000 stray dogs roaming the streets of the Romanian capital.
Today, Bucharest mayor, Sorin Oprescu, gave an emotional statement in a press conference, calling for a local referendum which will decide the fate of the thousands of dogs posing a real danger for Bucharesters.
"Unfortunately, this problem has been dragging for years and it cannot be solved unless there is solidarity and unity. I will do exactly what the population wants" Oprescu said in tears, disclosing the referendum which the city hall plans to organize late September or early October will feature the question: do you agree with the radical solution?
Local officials have long floated euthanasia as an effective solution to bring an end to the stray dogs invasion, but a decision of the Constitutional Court annulled a provision in a law passed a few years ago which envisioned this radical measure. Local authorities are now confined to castrating dogs which are then released. Only sick and aggressive dogs are put to death.
The tragedy that happened on Monday in a park in Bucharest sparked a renewed vivid debate concerning a problem which has been a systematic issue in the largest city in Romania. More than 8,000 people have been bitten by stray dogs in Bucharest the first six months of this year, according to statistics presented by hospitals.
The Romanian President Traian Basescu urged PM Victor Ponta to pass an emergency decree which shall regulate the stray dogs' situation and enlarge the circumstances in which they can be killed. Such a decree cannot be overturned by the country's highest judicial court, only by the Ombudsman, but the latter is appointed by the head of government. Ponta said he would leave the Parliament to decide on the matter and outlined a new draft law is currently being debated by lawmakers.