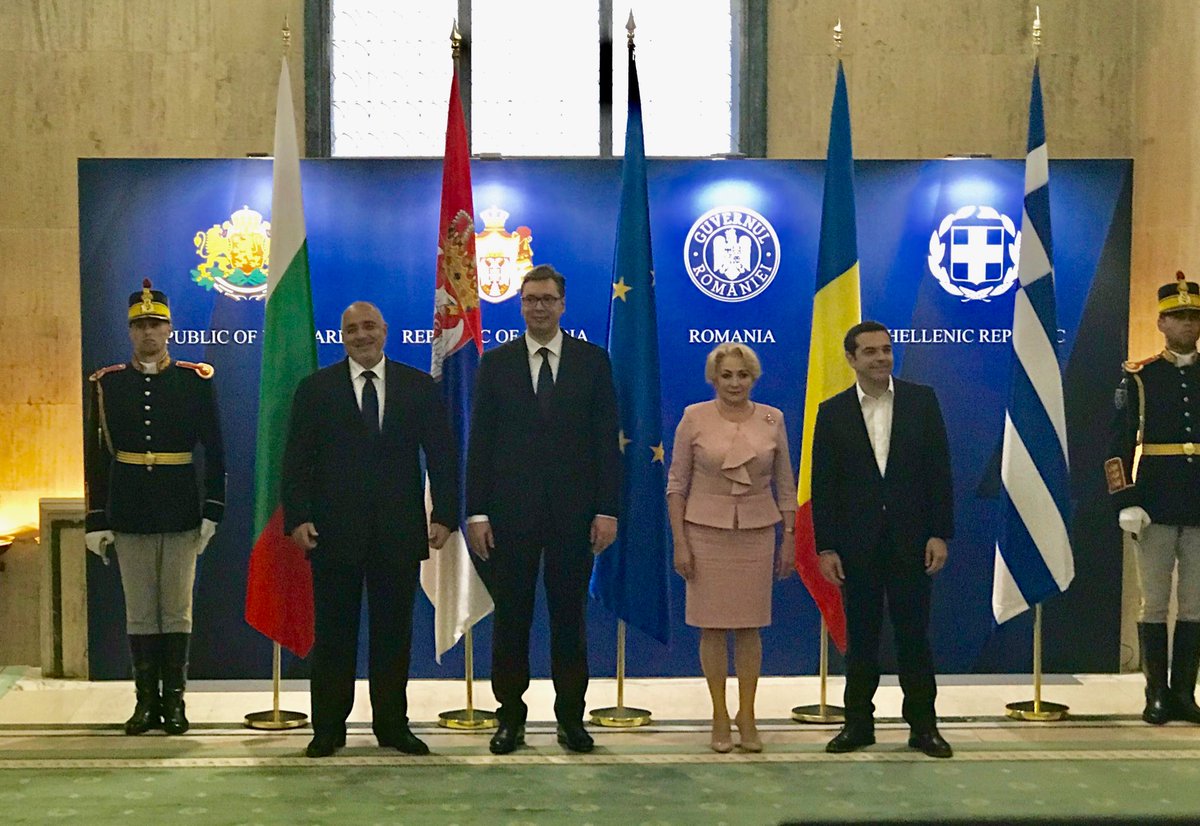 Looking ahead and leaving the past behind, the leaders of Greece, Serbia, Romania and Bulgaria, have sent a clear message to every direction, that the future of the Balkan region and Europe is passes through the path of co-operation.
The 3rd Summit of Greece, Romania, Bulgaria, Serbia, held in Bucharest on April 24, 2018, certified the establishment of the initiative, opening up that diplomatic framework to overcome confrontations and conflicts with the "weapon" of multilevel co-operation for the development of the Balkans.
The European perspective of the Western Balkans dominated the talks between the Greek Prime Minister Alexis Tsipras, the Romanian Prime Minister Vasilica Viorica Dăncilă, the Bulgarian Prime Minister Boyko Borissov and the Serbian President Aleksandar Vucic at the 3rd Quadrilateral Meeting.
As Alexis Tsipras stressed during the joint statements of the four leaders, this initiative promotes and encourages peace, stability, security and co-development in the Balkan region, always within the framework of international law.
The EU-Western Balkans Summit in Sofia on 17 May 2018 was the subject of an extensive discussion in Bucharest, where the coordination of the four states was planned for the promotion and strengthening of the integration of the Western Balkan countries into the EU. Special emphasis was placed on Serbia's accession to the European family.
In addition, the infrastructure and interconnectivity of the Balkans have been long overdue in the talks, focusing on the four countries' rail, road and energy interconnections. Projects whose implementation will inspire the wider region and highlight the co-operation of the countries. In addition, initiatives and wider participation of states in initiatives such as the "16plus1" will bring the co-operation between Greece, Bulgaria, Romania and Serbia closer.
By renewing their next appointment for the beginning of summer in Thessaloniki, the four leaders expanded their co-operation in the defence field, with the joint exercise of the special forces of the four countries in the summer 2018, in Greece…. / IBNA