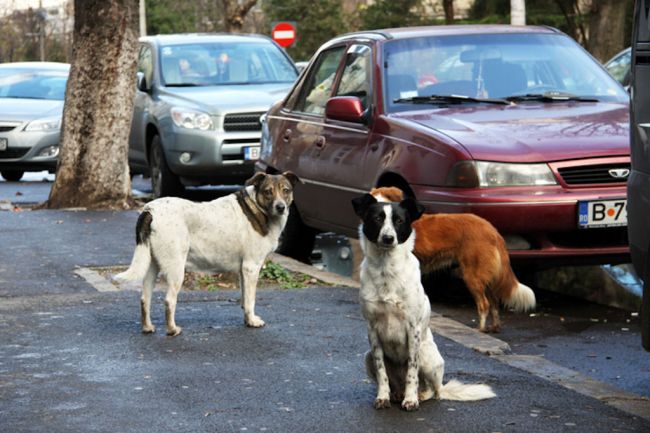 Bucharest, January 15, 2015/ Independent Balkan News Agency
By Daniel Stroe
More than 51.000 stray dogs have been rounded up since October 2013, with only 4.000 animals still scouring the streets of Bucharest, Razvan Bancescu, head of the animals' supervision and protection authority, said today.
Of the 51.200 dogs, about 23.000 dogs have been adopted, 2.000 are still in the shelters while the rest have been euthanized.  In 2013, the City Hall estimated about 64.000 stray dogs were on the streets of Bucharest. About nine per cent of the dogs died of natural causes while many have been sheltered by citizens.
Bancescu pointed out the municipality has met the target assumed in September 2013 when a 4 years old boy was mulled to death by a pack of stray dogs, sparking a heated debate in the country. The Mayoralty said then it would cut down the number of stray dogs by 80 per cent.
A law was soon passed by the Romanian Parliament which allowed mayors to euthanize dogs and was then endorsed by the Constitutional Court, amid a growing public pressure materialized in marches in Bucharest to force authorities to tackle a lingering problem. More than 16.000 Bucharest were bitten by dogs in 2012, for instance, year before authorities finally decided to act firmly.
At the same time, the head of the local agency entrusted with supervising the animals on the streets of the city, said the number of people bitten by dogs has decreased by 90 per cent, December seeing the lowest level over the past 30 years. Statistics show that 790 people were bitten in September 2012, 475 in September 2013 while only 89 in December 2014.
Speaking of the dogs adopted by foreigners, Bancescu shocked the audience when saying 90 per cent of the dogs are used for different purposes – medical tests and zoophilia – blaming the NGOs that supervise adoptions. He presented images which he says sustain his conclusions, taken in zoophiles' brothels in Germany and Denmark. Bancescu was a year ago attacked in the street by a group of supporters of animals' rights amid a flaring debate on the fate of stray dogs as the City Hall started to euthanize them.