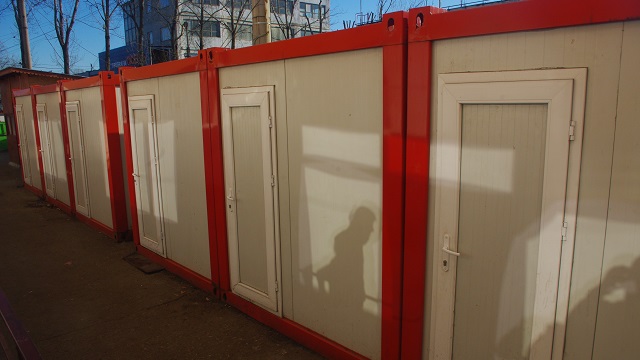 Bucharest has emergency shelters to host only 1 million people in case of civil protection events, said the Bucharest-Ilfov Inspectorate for Emergency Situations' spokesperson, Daniel Vasile. According to the 2011 census, the Romanian Capital had 1,883,425 inhabitants.
"I refer here to the shelters upgraded in blocks' basements, as civil protection shelters. There is also a civil protection command shelter for authorities. At the same time, the subway can be a shelter in civil protection cases. The assumed capacity doesn't exceed 1 million at present," Bucharest ISU spokesperson stated after the emergency preparedness exercise on Wednesday, aiming to test and verify equipment making up the public information, warning and alarm system in case of civilian emergencies in seven counties.
The ISU official admitted there is a vulnerability, meaning that the alarming systems are not automatic and the city halls' budgets should encompass funds to rectify deficiencies and to improve the current system.
"There is definitely a vulnerability, as when the panic button has to be pushed, there is a transition time from the moment when we inform the local authority until the physical moment when someone will actually push the button. These systems should be centralized, while they have to be automatically driven, (…) to reduce this period as much as possible," said Daniel Vasile.
The same alarm signals will be heard on April 20 in ten more counties — Alba, Harghita, Bihor, Bistrita-Nasaud, Cluj, Covasna, Maramures, Mures, Satu Mare, Salaj and Sibiu, while on April 21, the last day of the national exercise, the sirens will be sounded in the counties of Arad, Caras-Severin, Dolj, Gorj, Hunedoara, Mehedinti, Olt, Teleorman, Timis and Valcea./IBNA
Source: romaniajournal.ro