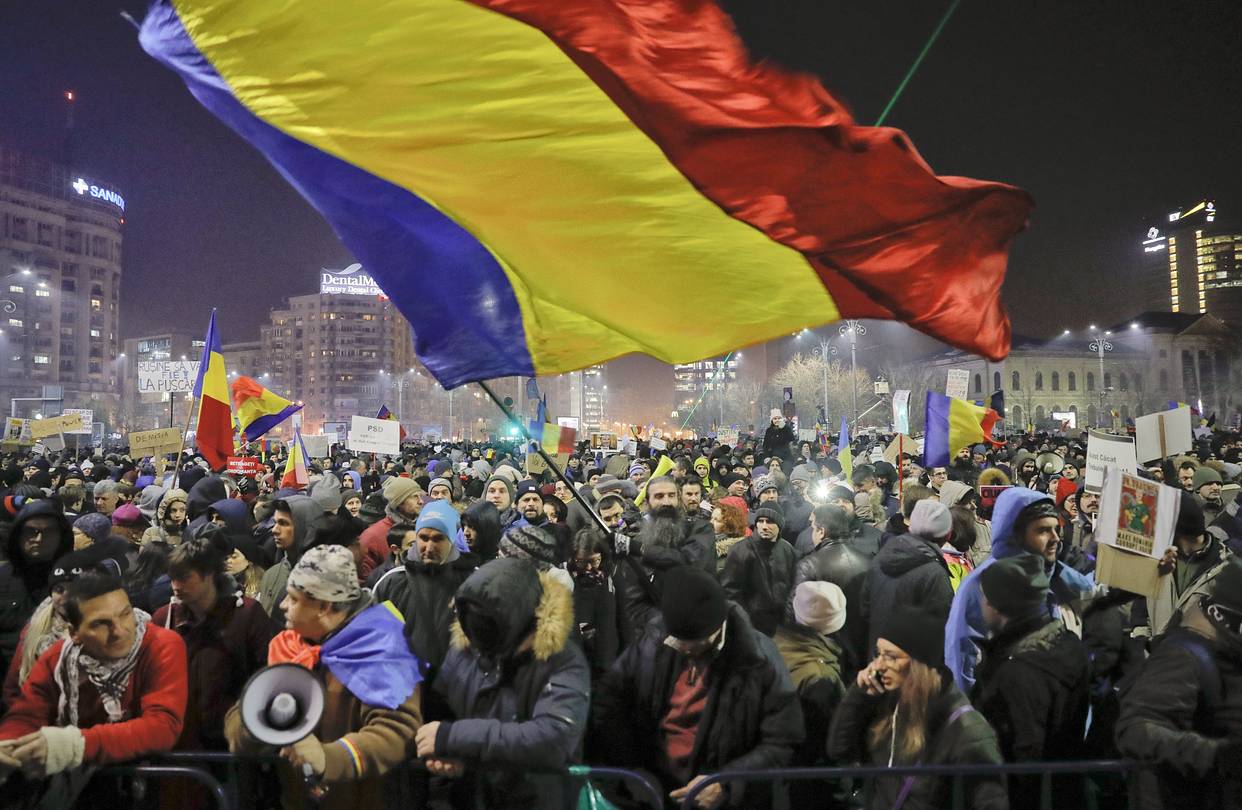 Wherever Christmas is celebrated, usually, people are brought hearing how closer we should all feel to fellow human beings, and that Christmas is the celebration of love and unity.
Less than a month before the big day, though, Bucharest is undergoing turmoil. The anti-corruption rallies make Romanian authorities feverish while locals feel the generated injustice injuring their reality.
As the Bucharest City Hall announced late on Tuesday, November 28, that it would hold a Winter Fair in the Victoriei Square during December 5-17″, clearly banning similar (to the latest) protests from being organised there, protesters retorted through their Facebook page that they are not planning to leave or give up the fight.
"We WON'T leave the Victoriei Square! We found out today about the Capital city hall's intention to organize a Christmas Fair, as a first in Victoriei Square, considering there is already a similar one in the Constitutiei Square. We believe the City Hall's decision is a new attempt to remove protests from their usual location and we announce mayor Gabriela Firea that she cannot do this, legally speaking, according to Law 60/1991 republished. Our protest announced as of December 1, 6 p.m., entitled 'Romania is DYING' remains valid, regardless of the city hall's pretexts to prevent it. At the same time, we'll return to the Victoriei Square as many times we'll consider necessary to protest against the abuses and the illegalities committed by the state dignitaries", said protesters.
On the other side of the coin one can see the capital's municipality announcement: "Following a request by the Bucharest School Inspectorate, the Capital city hall will organize through PROEDUS and ARCUB a cultural event, 'Winter holiday fair-festival of carols and winter traditions' dedicated to children, in Victoriei Square during December 5-17. As such, 30 huts and a stage will be placed in the center of the square, with children, pupils and artists performing there. The fair will be opened every day from 10:00 to 22:00. Traffic will not be restricted".
As a result, tempers remain frayed in Bucharest while the two sides are "provoking" one another…/IBNA
Photo (Library)