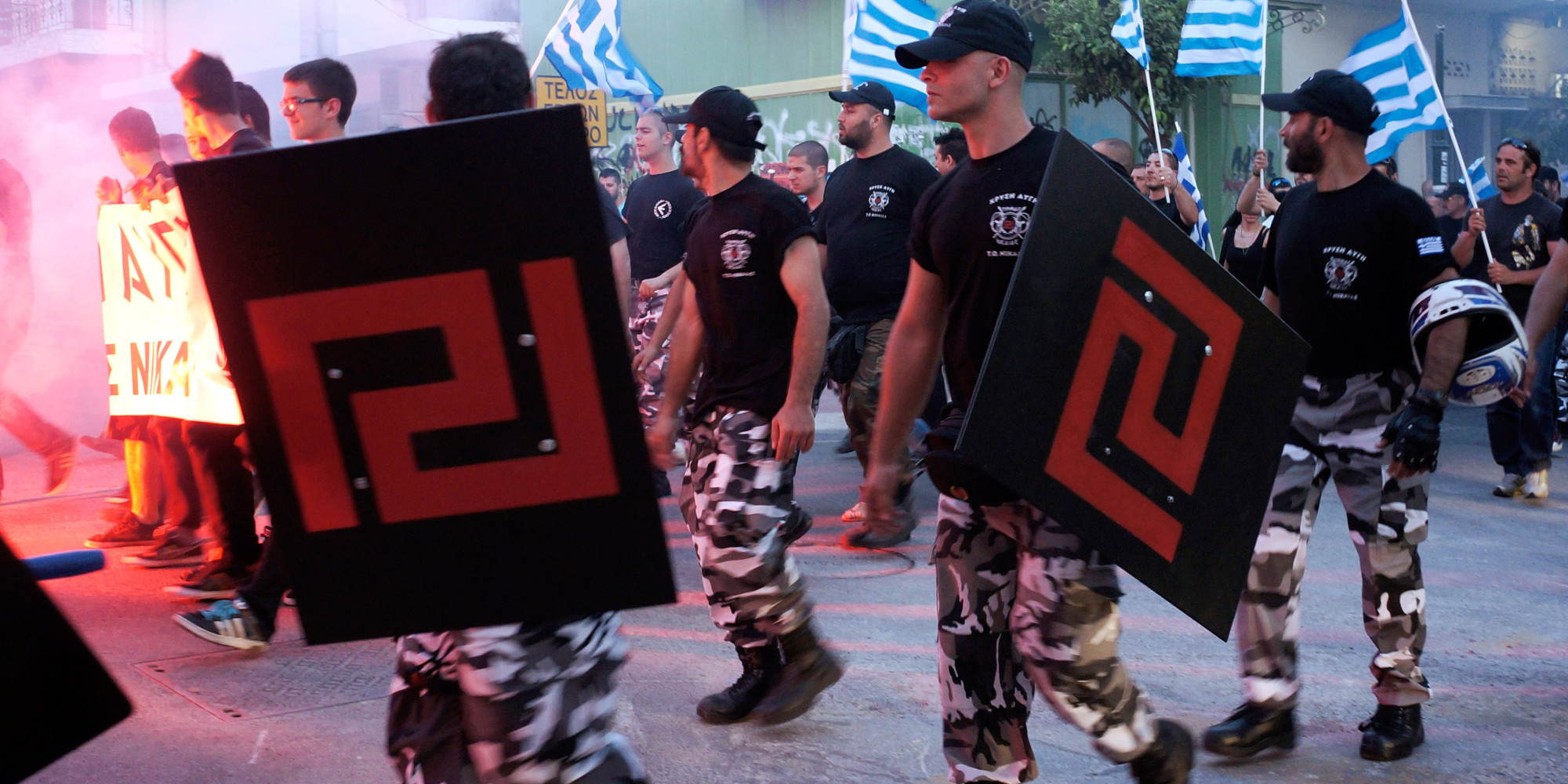 Serious charges were indicted by the Prosecutor against a member of the Golden Dawn Party who was arrested for the brutal attack on a student in the area of Ambelokipi, in Athens, on Friday afternoon.
The accused, 42, owner of the cafe in the same area, which members of  Golden Dawn frequent, is reportedly head of security at the Party's headquarters and served as a revocable official at the office of Golden Dawn Party head Nikos Michaloliakos. Reports indicate that the man under arrest was also an MP candidate for the district of Arta.
According to police, the 42 year old, was arrested after witness statements placed him in the Golden Dawn group which attacked and beat the 24 year old student who is currently hospitalized.
According to police information so far, the perpetrators, after beating the victim unconscious, took his bag.
The 42 year old was charged with robbery and dangerous bodily harm both in complicity and was referred to the 14th ordinary magistrate from whom he requested and received a few days within which to submit his defence.
The beating of the student occurred a few hours after a paint and sledgehammer attack on Golden Dawn's shop, located on Mesogion avenue, Ambelokipi.
A Golden Dawn group which was at the 42 year olds cafe attacked the student because they considered him "suspicious" as he had a backpack on him and then proceeded to beat him to the point where he lost consciousness./IBNA