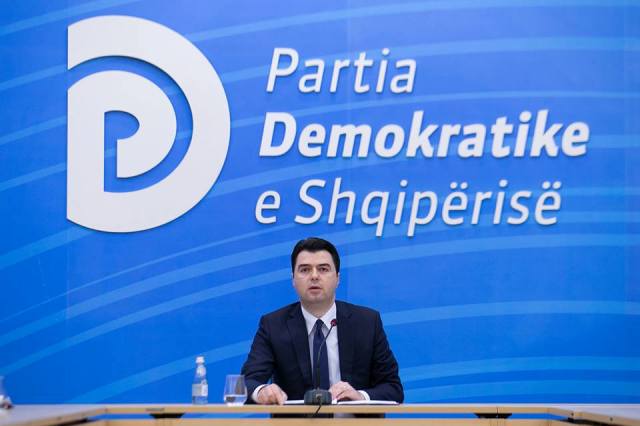 Leader of the Democratic Party, Lulzim Basha says that he has received the support of the Political Assembly of the EPP in the fight against crime and the process of decriminalization
Tirana, January 23, 2015/Independent Balkan News Agency
Leader of the Democratic Party, Lulzim Basha has participated in the proceedings of the Political Assembly of the European People's Party in Brussels. These proceedings discussed the rising level of criminality in Albania and the penetration of crime in the most important institutions of the country.
The Albanian opposition issued a press statement today where it says that senior officials of European Parliament and European People's Party have expressed their concern about the steps backward taken by Albania, reflected in the strengthening of organized crime, drug traffic and its ties to the government.
In this assembly, senior officials of EP and EPP asked for a clear positioning to be taken against the penetration of crime in the government and provided full support for the opposition in the battle against crime.
After the meeting, Mr. Basha said that the biggest proof of the failure of Rama-Meta government in fighting crime and traffic, is the largest laboratory of cocaine in the Balkan, established in Albania in the past 12 months.
"The main problem is the fact that crime has ties with politics, the penetration of criminals in leading positions up to the Albanian parliament and the installment in Albania of the most dangerous gangs in the region. Recently, as it was seen, they're also responsible for the establishment of the largest cocaine lab in the Balkan in the past 12 months, which coincides with the Rama-Meta government", said Mr. Basha.
According to him, "these are the clearest signals and proof that Rama-Meta government has completely failed in the fight against crime, it's responsible for the lack of security in the country, for the prosperity of trafficking and for providing criminals sufficient power in order for them to feel comfortable in establishing a cocaine lab where one billion Euros worth of narcotic substance was seized". /ibna/