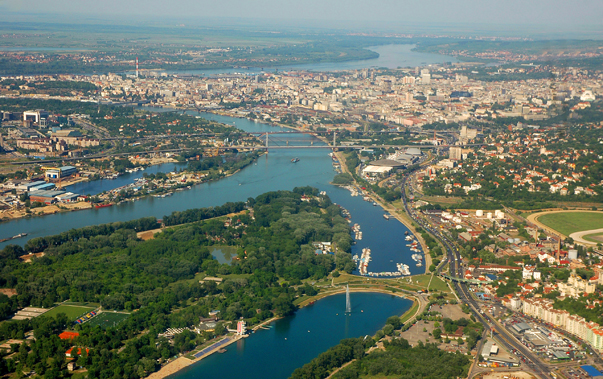 By Milos Mitrovic – Belgrade
Today Serbian Government is to announce whether it will accept a deal on normalizing relations between Belgrade and Pristina that has been offered during Brussels negotiations last week. Even though Serbian top officials considered the offer as unacceptable in the existing form, they confirmed that Belgrade was not going to give up from further negotiations.
"We will keep on trying to improve the offer until the last moment. Otherwise, it cannot be accepted. This means that negotiations are not concluded, since we want to continue our work to reach the compromise", Prime Minister Ivica Dacic said.
He added that Serbia is maintaining "diplomatic activity" hoping to change the Brussels proposal. Negotiations under European Union auspices ended last week, EU mediator Catherine Ashton said on Thursday. On 10th of April Ashton will start the procedure for making a report on Serbian progress towards EU membership which is closely related to normalization of relations between Belgrade and Pristina. However, Dacic stressed that today was not "D day" for Serbia, since EU would decide whether to grant Serbia the date for starting accession negotiations during the summit in June.
Last week in Brussels Belgrade demanded "regional police commander" for the municipalities with Serbian majority in northern Kosovo, but then Pristina required Juzna Mitrovica, municipality with large Albanian population, to be included in that region, Dacic stressed. This inclusion could drastically change the ethnic structure of the region. "We demanded Court of Appeals (for the Serbian municipalities) and they proposed institutions different from courts", Dacic said.
Serbia would offer the continuation of the dialogue and enhanced jurisdiction for Kosovo Serbs, Deputy PM Aleksandar Vucic revealed yesterday. It was not "realistic" for Serbia to sign the solution offered in Brussels, he added. Last week Vucic rendered that refusing the deal proposed in Brussels would mean "downfall" for Serbia.
Serbian President Tomislav Nikolic said that Brussels offer was an "ultimatum". The offer was unacceptable, but improvable, Nikolic explained during the yesterday's press conference he held together with the President of Republic of Srpska Milorad Dodik. Dodik recalled "international community arrogance" towards Republic of Srpska, entity in Bosnia and Herzegovina, and said that Brussels proposal means "humiliation for Serbian people".
Very influential Serbian Ortodox Church demanded that Brussels "ultimatum" was rejected. According to some media accounts, the Church compared current Government to puppet cabinet that was established in Serbia during Nazi occupation. Prime Minister Dacic responded that this "unnecessary" Church demand came from Belgrade instead from Kosovo, since Serbian Patriarch abandoned Kosovo in 1690. The Church has almost never been criticized by the Government.