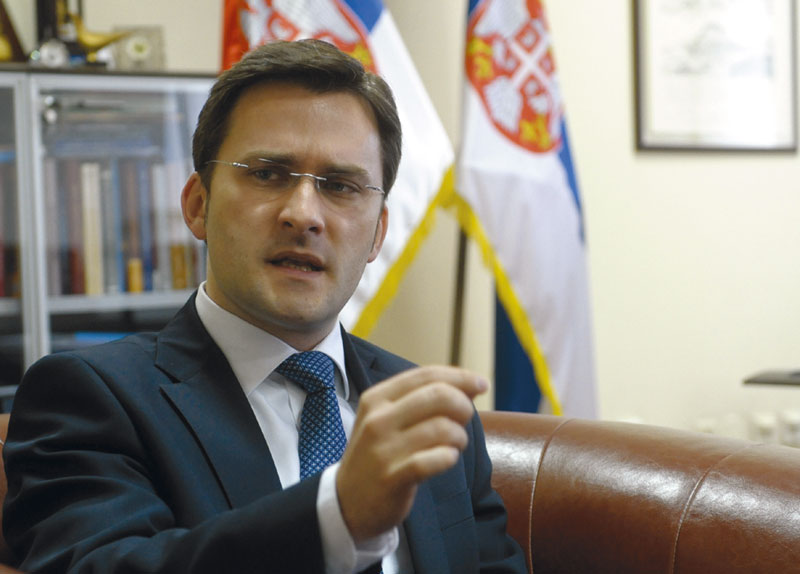 Belgrade, August 3, 2016/Independent Balkan News Agency
By Milos Mitrovic
The voice from Brussels is needed to tell Croatia to stop glorifying terrorists and neo-Nazi ideologies, Serbian justice minister Nikola Selakovic said today. Earlier this week Serbia protested over the installation of the monument to Miro Baresic, a terrorist who killed the Yugoslav ambassador to Sweden Vladimir Rolovic in 1971. The monument was erected in a Croatian village with two ministers being present at the ceremony. Montenegro also sent a note of protest to Croatia because of it.
In late July Serbia protested over the rehabilitation of Nazi collaborator, catholic archbishop Alojzije Stepinac, and due to Croatia's court decision to annul the verdict to Branimir Glavas, who was sentenced over war crimes against Serbs in 1991.
Serbian prime minister Aleksandar Vucic demanded from top EU officials, including diplomacy chief Federica Mogherini, to react over Zagreb's "open anti-Serb politics". European Commission spokeswoman Maja Kocijancic confirmed that Vucic has sent a letter to EU officials; she appealed "to all to respect their commitments and the principles of reconciliation, good-neighbor relations and regional cooperation".
Selakovic said that he expects reaction from EU "because any kind of rehabilitating of the anti-civilized heritage is certainly not what EU strives for".
"The more this madness is repeated the harder it will be to be controlled. I am afraid that this is going out of control and from this reason the voice from Brussels is needed to say 'stop glorifying terrorists and neo-Nazi ideologies'", Selakovic told Radio-television of Serbia, commenting on the "series of provocations from Croatia".
Many in the EU cannot understand what was the motive for Croatia to build the monument to Miro Baresic and to annul the sentence to Branimir Glavas, taking into account that such moves "do not contribute to reconciliation and relaxation of relations between Serbia and Croatia", professor at the University in Bucharest Franz-Lothar Altmann told Belgrade's daily "Danas". On the other hand, professor Altmann does not think that Brussels should intervene.
"Appealing to four main representatives of the EU to react is as if mother of a pupil calls other mother to complain on her bully son", Altmann said. In his words, Vucic's letter to EU leaders reflects Serbian concern that Croatia could block its accession talks with the EU, as it has already did earlier this year.
Photo: Nikola Selakovic