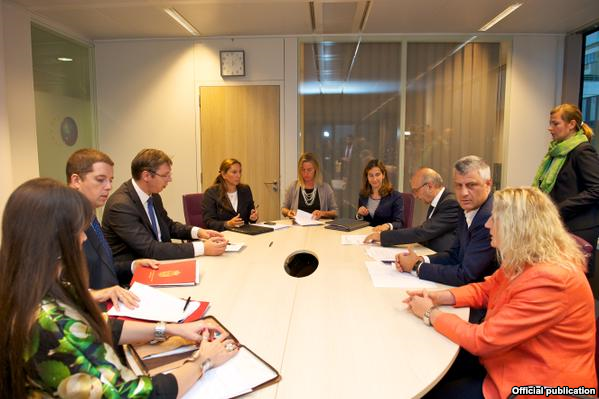 Minister for Dialogue at the Government of Kosovo, Edita Tahiri says that after days of talks about the system of justice in the north of Kosovo, an agreement has been reached in Brussels for the court of First Instance to start work on 10 January 2017.
This has also been confirmed by the office of the EU head of diplomacy, Federica Mogherini.
Based on the agreement, Serb parallel courts shall cease operating and will be integrated in the Kosovo's justice system.
"This agreement enables the introduction of state sovereignty in all of the territory of the country as far as the judicial system is concerned", reads minister Tahiri's statement.
"The implementation of the Brussels agreement enables the creation of a unique justice system in the northern part of Kosovo and this is made possible from the talks being held in Brussels", Tahiri said.
Based on this agreement, Serbia must stop all payments for judges and prosecutors who are integrated in the justice system of Kosovo. /balkaneu.com/