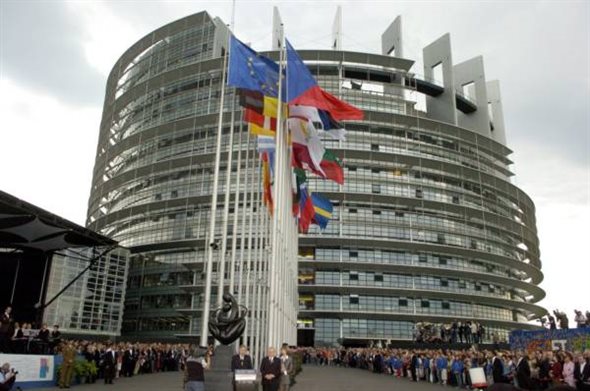 Athens, March 12, 2015/ Independent Balkan News Agency
By Spiros Sideris
The Brussels Group (BG) will henceforth be the codename of the technical teams, which, according to government sources will be staffed with officials from the European Commission, the ECB, the IMF, the ESM/EFSM, and Greece.
As reported by the same sources, negotiations will take place among counterparts, while the «Brussels Group» will be able to appoint technical consultants who will go to Greece and meet in Athens with their Greek counterparts.
In particular, according to the Greek government, for specific issues that will likely arise in connection with information the Greek side will be asked to submit during the negotiations, and in order to dispel doubts or lack of data, the Brussels Group will be authorised to appoint technical consultants who will visit Athens in order to take place an «on Site Exchange of Facts» on the issue.
The government's negotiations with the technical teams began at 3 pm in Brussels and are being held in a room of the European Commission, while the head of the Greek delegation is Nikos Theoharakis.
"It is important that the technical discussions between Greece and institutions are being conducted in a "peaceful political atmosphere, in order to have a successful outcome", said the representative of the European Commission, in an indirect intervention-recommendation to Berlin and Athens, which exchange declarations in a war climate, with the issue of German reparations, which was opened yesterday the government, "pouring oil on the fire".
Confirming the start of consultations today, the European Commission representative, Mina Andreeva, said only that they are aimed at the specialisation of the greek proposals, so as to reach an agreement with the institutions no later than the end of April, avoiding to give details on the issues that will be discussed and the persons involved.
Greek Prime Minister Alexis Tsipras continuing contacts Thursday will speak at the OECD event in Paris. He will also meet with the head of the OECD Angel Gurria, after which they will sign an agreement. On Friday, the Prime Minister will be in Brussels, where he will meet successively with the European Parliament President Martin Schulz, the President of the European Commission, Jean-Claude Juncker and MEP Manolis Glezos.