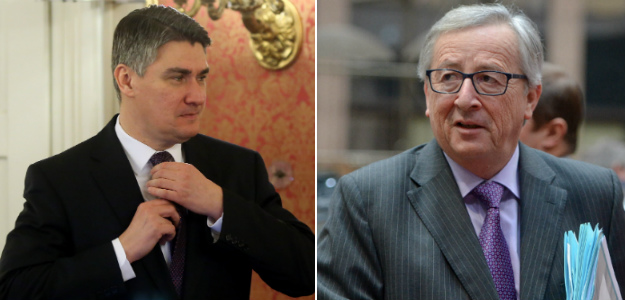 Zagreb, February 27, 2015/ Independent Balkan News Agency
By Marija Avramovic
The parliamentary opposition on Friday welcomed the first growth of the Croatian economy after 12 quarters of decline, but also warned about the reprimand which Croatia received yesterday from Brussels.
The European Commission, however, announced that it would start a more stringent supervision of Croatia due to, as it stated, of all the major macroeconomic risks in this country and so for the second time concluded that there were excessive macroeconomic imbalances, which require determined political action and specific monitoring.
In May the Commission will, based on the National Reform Programme, decide on the activation of Excessive Imbalances Procedure (EIP).
Given that the Alert Mechanism Report in November last year showed that Croatia had significant problems,  the freshly published report of the Commission confirmed what was expected at the end of last year- it is likely that Croatia will be fully blocked from access to the European funds for contracting of new projects.
Regarding this harsh critique, Finance Minister Boris Lalovac said that within two months the government is to complete its proposals regarding strong reforms, which Croatia then would introduce to Brussels.
Deputy Prime Minister and Minister of Regional Development and EU Funds Branko Grcic said, however, that part of the reforms have already been carried out and that they would create a new, adjusted national reform program.
"This is a good indication and, in any case, anyone who means well is happy about it, but it is very interesting that this information was published the day after we got slapped on the wrist by Brussels, which is an entirely different act as far as I'm concerned, meaning that Croatia must finally implement structural reforms because without them there cannot be significant economic recovery", Croatian democratic union MP Ivan Suker commented on the first growth of Croatian economy in six long years.