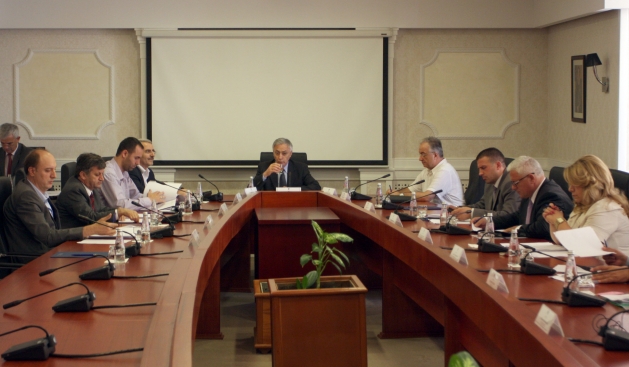 Pristina, June 24, 2013
Parliament of Kosovo may ratify the agreement reached in Brussels between Kosovo and Serbia on Thursday. This was decided by the Assembly of Kosovo and has been confirmed by the speaker of parliament, Jakup Krasniqi.
The ratification of the Agreement has been adjourned upon the request of Prime Minister Thaci on his way to Brussels. Meanwhile, the Brussels agreement has been achieved on April 19 between Prime Minister Thaci and his Serbian counterpart, Ivica Dacic.
Self Determination Movement has declared that protests will be organized in order to object to the ratification of this agreement on Thursday. /ibna/