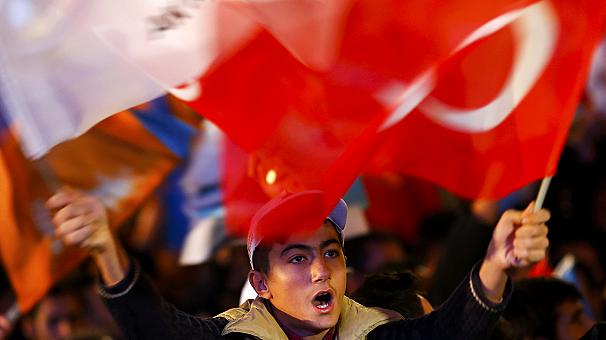 Ankara, November 1, 2015/Independent Balkan News Agency
By Manolis Kostidis
Aydin ​​Ünal – AKP Ankara MP speaks to IBNA
"The truth is that we did not expect such a comfortable result. We had hopes for about 284 MPs but now we appear to be surpassing 300. I think two factors have turned the tables in these elections compared to the June ones. The first is the terrorism of the PKK, the Islamic State and Gülen's. They created a block against the AKP and the world responded.
The second factor is the economy. In these 4-5 months there was a lot of uncertainty and stagnation and people feared for the future and chose the certainty of the AKP. The next day of the election I think the leaders of the MHP and the CHP will change. These parties will cease to have a polarizing tactic. I think it is a start of a promising period and a reduction of tension in the country".
Yigit Bulut – Recep Tayyip Erdogan's chief advisor speaks to IBNA
"A key factor for this impressive result is the economy. Over the past five months the banks have not been giving loans. There is uncertainty about the future. There was stagnation in the economy. People chose the certainty it had with the AKP had before the June elections.
Another factor is the arrival of Tugrul Türkeş from the MHP to the AKP. He is an important name of the nationalism movement and he came to the AKP.
Also the meetings of prime minister with tribal leaders in eastern and southeastern Turkey has contributed to this result. I think that from now on comes stability in the economy and across the country".