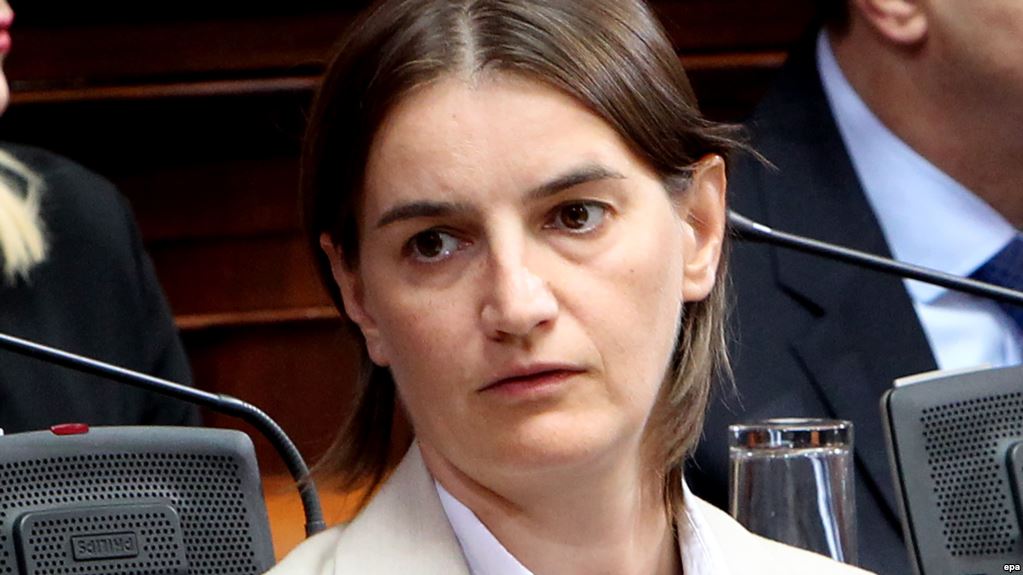 Ana Brnabic, the only candidate for the new prime minister of Serbia will not attend Pride parade in Belgrade on Saturday. The fact that Brnabic has come forawrd as a gay person was in the focus of media when president Aleksandar Vucic acknowledged that he picked her for PM post earlier this month.
Instead of going to LGBT manifestation, a kind of event she regularly attended in previous years, Brnabic will be present "at the another important action that goes on simultaneously, and her attendance there will be a chance for that gathering to be more visible", Danas daily reported.
On Saturday Brnabic will visit Science Technology Park in Belgrade "to be present at the final programming competition of the mBot robots within the league Coding, which is part of the action 'Battle for knowledge', Danas was informed by the ministry for public administration.
This ministry is still led by Brnabic. In the new government – or a reshuffled one according to opposition – she will be in charge for the economy, and foreign minister Ivica Dacic for politics, as Vucic said. Dragan Markovic Palma, the leader of the minor group within the ruling coalition, claimed that the MPs controlled by him will not vote for the appointment of Brnabic because of her gay orientation.
But observers doubt that there will be any problems with getting the majority, just as they stress that the cabined will be led by Vucic, rather than Brnabic or Dacic.
The ministry explained to Danas: "Her (Brnabic's) attendance was confirmed several weeks ago because the whole Ministry Council for the innovative entrepreneurship and information technology as well as the whole government team …has supported this action providing part of the trainings for the teachers, cooperation with the schools and funding for the purchase of robots for as much as 200 elementary schools in Serbia".
The ministry added that Brnabic has also cancelled "all other activities" because she prepares her speech for the parliament session at which she is expected to be elected new premier./IBNA