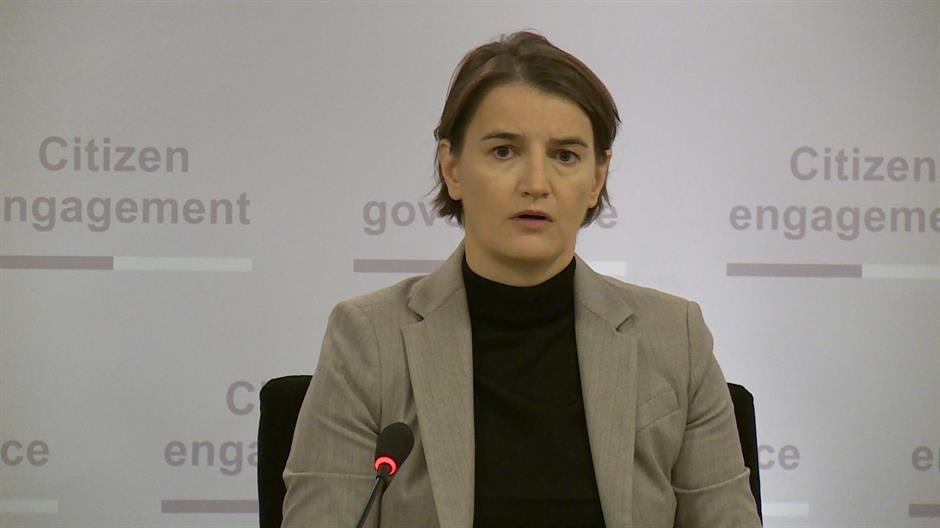 Serbian Prime Minister Ana Brnabic is going to become a member of the ruling Serbian Progressive Party "in the weeks to come".
As Brnabic told Blic daily, she was hoping that the "progressives could accept her as their own", adding that she "loves and respects" that party. The Premier would discuss the membership with party leader and Serbian President Aleksandar Vucic in the following weeks.
"SNS is a party that has not been afraid to change itself, to learn and to give people a chance, even if they were not its members, as long as this makes sense in terms of progress of Serbia. SNS has also supported me in the moment when many others would not. Now I can say that I love and respect that party and that I hope they will accept me", Brnabic stated.
Blic reports that Brnabic is "only one among the new faces" that would join the party, as Aleksandar Vucic has recently promised.
In the past, Brnabic was rather reserved when it comes to SNS membership. In 2017, when she was minister of public administration and local self-government, she said that "Serbian parties frequently change their principles". Still, she claimed that she was convinced that both SNS and Vucic have "done a lot of good things", but, as Brnabic explained, she needed a little bit more confidence.
According to some accounts, SNS is the biggest party in the Balkans with 700,000 members. The communists who ruled in former Yugoslavia from Slovenia in the north to what is now North Macedonia in the south, allegedly had 460,000 members./ibna