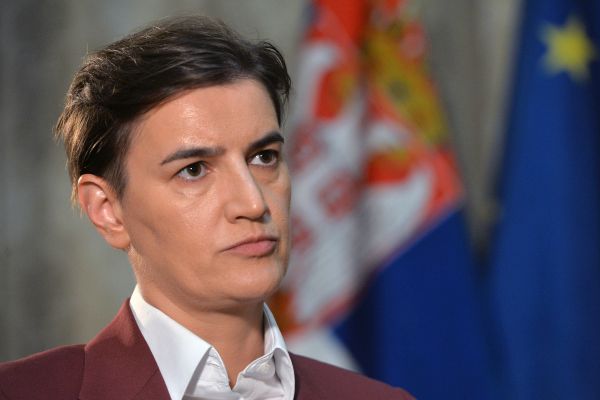 The excellent political relations between Belgrade and Beijing were reaffirmed during Serbian Prime Minister Ana Brnabic's meeting with Chinese President Xi Jinping, as the Serbian Prime Minister stated following the two leaders' meeting.
According to Brnabic, the Chinese President accepted President Aleksandar Vucic's invitation and will visit Serbia again.
The meeting revolved around political and economic issues, as well as around the prospects of extending of the two countries' co-operation in all areas.
Prime Minister Brnabic said Serbia endorses China's policy, while China's support towards Serbia's efforts on the international stage regarding Kosovo and Metohija are continuous.
In addition, the two leaders went over the infrastructure projects implemented by the two countries as well as those that are in progress or have been completed. The increasing number of Chinese investments in Serbia as well as the large strategic investments were also brought up.
The meeting is yet another confirmation of the two countries' friendship and strategic partnership, and that Serbia and China share a vision of an open, free world for the movement of people, goods, services and capital; a world without barriers, protectionism and trade wars, Brnabic underlined.
The Serbian Prime Minister, which will attend the 2nd International Import Fair in Shanghai as a guest of the Chinese President, had talks with French President Emmanuel Macron and Greek Prime Minister Kyriakos Mitsotakis. /ibna