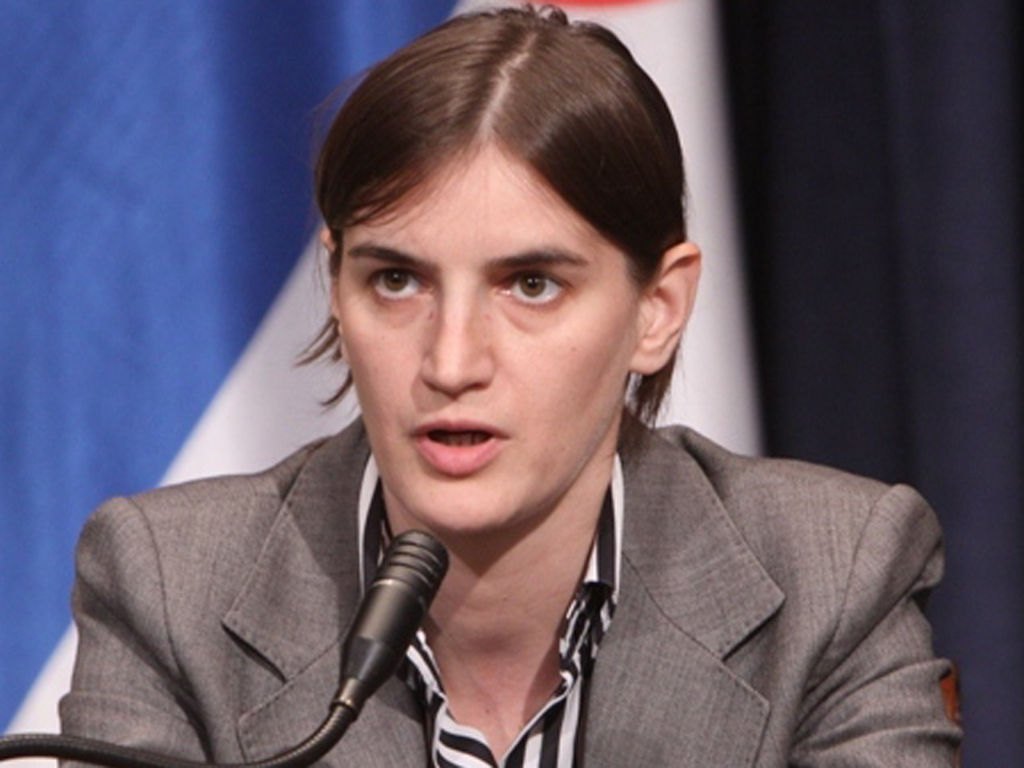 The possible presence of Kosovo's representatives at the EU summit on Western Balkans in Sofia is political nonsense, prime minister Ana Brnabic said today. The participation of Serbia at the summit depends on whether Pristina is going to create the Community of Serb municipalities, in accordance with the 2013 Brussels Agreement, Brnabic explained.
"Bulgaria is our great partner, and the European Union is our strategic goal; we want good communication and it is in the interest of our country to attend the summit", the premier noted.
The summit is scheduled for May 17.
In Brnabic's words, Kosovo cannot attend the meeting as a country, "not even theoretically". She explained that the European Commission has a neutral stance as regards the status of Kosovo.
"Kosovo is not a country; it is a province within the Republic of Serbia and this is also the position of the five strong and important EU members", the PM underlined, meaning Greece, Cyprus, Romania, Slovakia and Spain which have not recognised Kosovo's independence.
She underlined that the regional stability "is very important for Serbia"; destabilisation of any kind would jeopardise the results achieved through tough reforms in Serbia, Brnabic said.
The Prime minister promised that she would support Kosovo Serbs to create the Community of Serb municipalities on their own, if Pristina fails to do it in accordance with the Brussels Agreement -as mentioned before.
"If Pristina does not want to fulfill its obligations, I will, of course, give full support to the Serbs in Kosovo and Metohija to found the community and this will happen during this month", Brnabic said.
On Monday, Brnabic and president Aleksandar Vucic had a meeting over the situation in Kosovo. Brnabic said that Vucic was deeply disappointed over the positions of Western countries regarding the recent incident -that took place in northern Kosovo- when Kosovo police arrested, detained and then freed Serbian official Marko Djuric, obliging him to leave the place…. / IBNA
File Photo