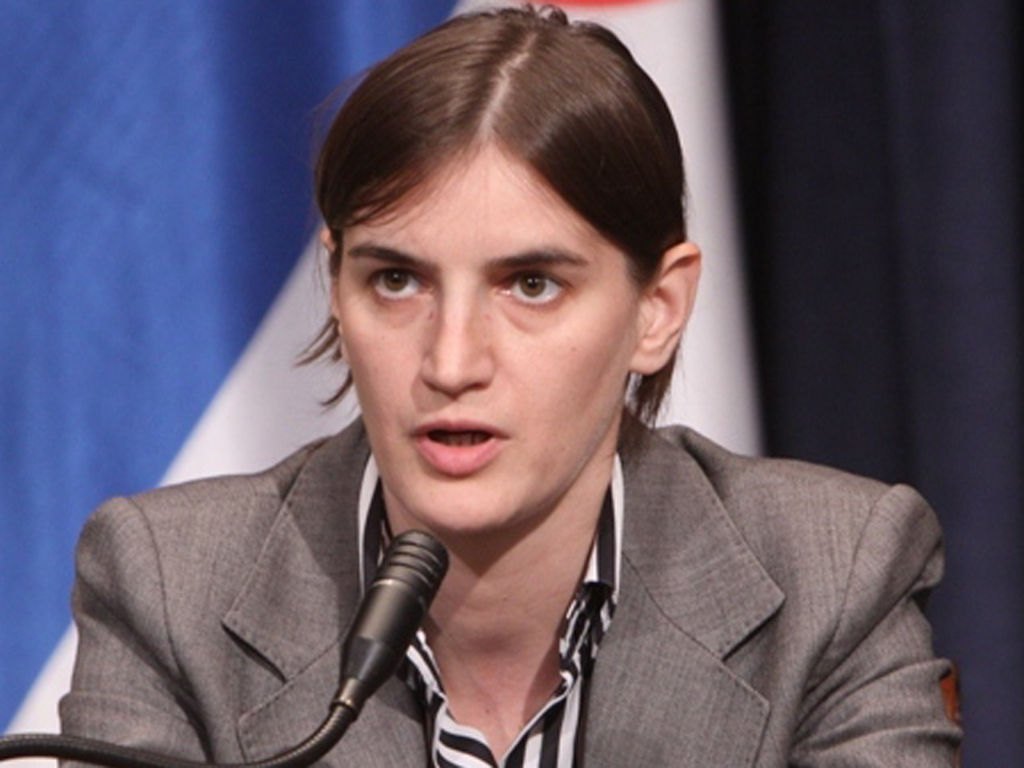 The compromise solution over Kosovo issue must be found; however, neither recognition of its independence nor insisting that Kosovo belongs to Serbia are compromise, said prime minister Ana Brnabic.
In the interview for German newspaper Die Welt, Brnabic underlined that relations with Pristina represent "hard and emotional" question for Serbs. At the same time, president Aleksandar Vucic has made "courageous and responsible move by initiating interregional dialogue", she went on. According to Brnabic, "any talks have been taboo until then".
"Kosovo was Serbia. Point. Now, we have to find compromise. Serbia will never recognize independent Kosovo. That would not be the compromise. On the other hand, if we would continue to insist that Kosovo belongs to Serbia, compromise would be impossible", PM said.
Both sides should "abandon their comfortable zones of engrossed way of thinking, but Pristina did not do that so far", she emphasized specifying that the Community of Serb Municipalities, stipulated by 2013 Brussels Agreement, has not been established yet.
The number of attacks against Serbs in Kosovo has been increased "and that indicates that the intention of Pristina might be to deport all Serbs" (from Kosovo); however, "Serbia will not allow that", premier said. "Serbia is ready for talks. But we need a partner in that regard", Ana Brnabic concluded.
The dialogue between Belgrade and Pristina are to be continued in Brussels on Friday. The two sides will be represented, among other officials, by their presidents – Aleksandar Vucic and Hashim Thaçi./IBNA