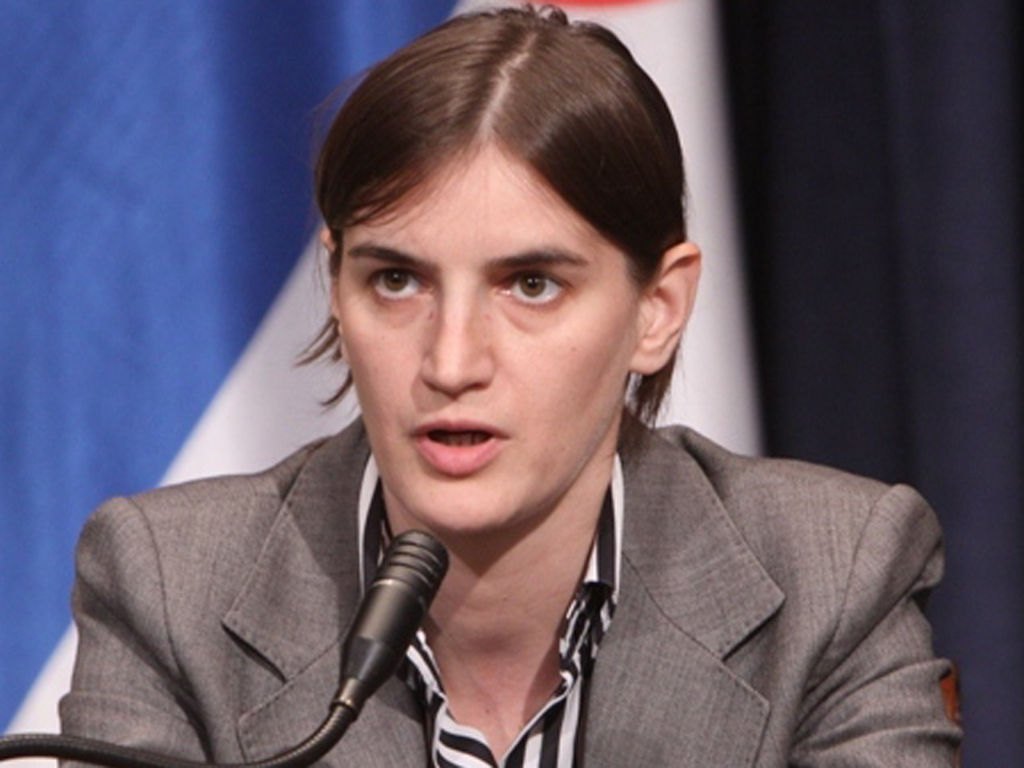 The long-term solution of the issue concerning the normalization of relations with Pristina is in Serbia's best interest, but also in the best interest of Serbs and non-Albanians in Kosovo.
This was declared today by the Prime Minister of Serbia, Ana Brnabic stressing that this stalemate is not in Serbia's best interest.
Brnabic said that she doesn't believe Serbia will ever recognize Kosovo's independence. The Serb PM said that Kosovo is Serbia, but she believes that the two countries should reach a compromise regarding the normalization of relations with Pristina.
The Serb Prime Minister has also addressed criticism against the institutions of Kosovo for not respecting the rights of the Serb community.
Brnabic declared that the number of attacks against Serbs in Kosovo have increased and that this is an attempt to intimidate them and not allow their integration in society and the country's institutions.
Meanwhile, the deputy Prime Minister of Kosovo, Enver Hoxhaj has reacted to this by saying that Brnanic's propaganda is an old narrative.
"The rights of minorities in Kosovo are being respected according to the highest standards of human rights. Kosovo is and will remain a multi-ethnic country", Hoxhaj said. /ibna/