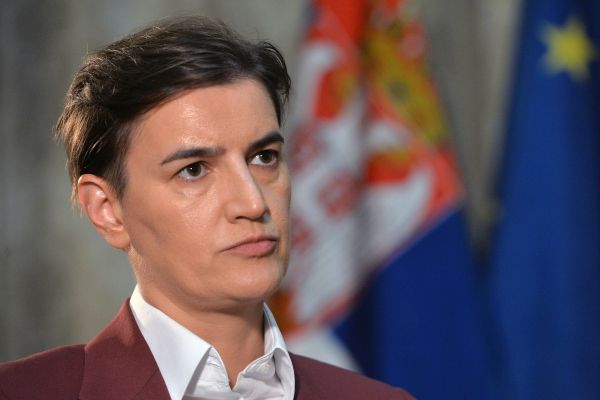 Serbian Prime Minister Ana Brnabic said today that she did not have any expectations from the new Pristina Government, yet she expressed hope that politicians currently leading the provisional institutions would abolish the duties imposed in view of a better future in the region.
"I have no expectations from Pristina, but I am optimistic and I hope that the people who are temporarily leading the institutions in Pristina at the moment will understand that it is important for everyone to look to the future, and that the only way for residents to stay alive is through our cooperation", Brnabic stated, answering questions from journalists in Prokuplje.
She argued that Belgrade and Pristina should focus on co-operation, mutual trade and problem-solving through communication.
– The choice to introduce duties to Serbia and BiH belongs to the 17th or 18th century; certainly not in the 21st century, and we only hope that the politicians in Pristina will get that; we are ready to talk to them whenever these taxes are abolished, Brnabic continued.
She also recalled that the international community has reacted to the introduction of these duties, noting that the US was clearer and more open about it than the EU, which, as the Prime Minister emphasized, comprises the guarantor of the Brussels agreement and the institution that mediates the dialogue between Belgrade and Pristina.
Responding to a journalist's question, Health Minister Zlatibor Loncar said Serbian health institutions in Kosovo, despite the imposed duties, have everything they need.
"We monitor the situation on a daily basis; you know it was initially a problem to supply our health facilities in Kosovo, but we have succeeded, and now all needs are met and all our health facilities have what they need to continue to operate", Loncar said.
He expressed hope that the customs duties would be recalled as soon as possible and that the Serbian people in Kosovo and Metohija would no longer have to worry and think about accessing medicines.
"This is about humanitarianism and human rights which I believe our citizens have not been able to enjoy since the imposition of duties. We will continue to provide for them, and I believe we will achieve our goals", Loncar underlined. /ibna