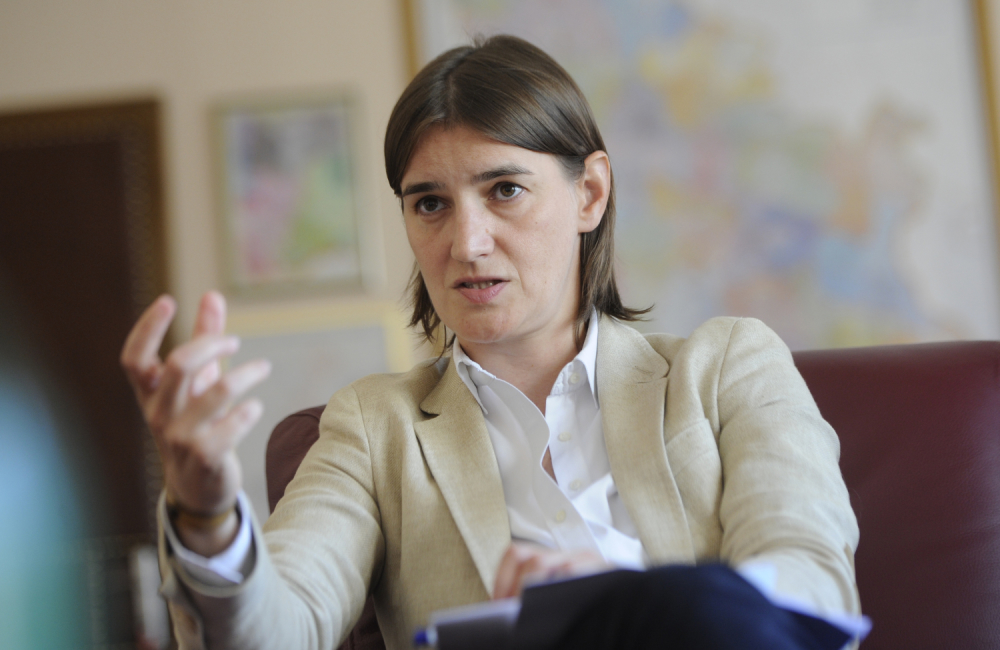 Prime minister Ana Brnabic said that she was "very sorry" because Defence minister Aleskandar Vulin was declared persona non grata in Croatia. Zagreb made the decision during the weekend, after Vulin, in a provocative statement of his said that he could visit Croatia only if the "commander-in-chief" orders him to do so.
Allegedly, Vulin planned to visit a Serbian church in Croatia, to attend a memorial service dedicated to Serbs killed during the Second World War. When he said "commander-in-chief" Vulin alluded to president Aleksandar Vucic.
"Whether I will come to Mlaka, to the Serbian church where Serbs are, to be with the descendants of the victims from the Jasenovac concentration camp… I am the one who decides about it and the commander-in chief of the Serbian Army Aleksandar Vucic can decide about it; By no means can Croatian ministers decide about it", Vulin, who is frequently firebrand regarding his statements on Croatia, said on Saturday. It was after this statement that he was declared persona non grata.
On Monday, Brnabic said that Croatia's decision "was not in the spirit of the European values" adding that Serbia, "for the sake of the stability in the region, remains open for dialogue". "Preventing anyone from travelling does not represent European values… We will frankly continue to improve communication with Croatia, just as we have managed so with all the other neighbours", she told reporters.
The PM also noted that the decision of her Croatian counterpart Andrej Plenkovic not to accept her phone call last week "was not good".
The fresh diplomatic row between Zagreb and Belgrade occurred last week, during the visit of Croatian lawmakers to the Serbian parliament.
During their visit, Vojislav Seselj, leader of the far right Serbian Radical Party and some others MPs from his group verbally attacked guests headed by the speaker of the Croatian parliament, Gordan Jandrokovic. Furthermore, Seselj and another SRS MP trampled on the Croatian flag in front of the parliament building.
After the incident, the Croatian delegation decided to return to Zagreb, canceling meetings with Vucic and Brnabic.
Serbian officials, including Vucic, reacted by claiming that during his visit to Zagreb earlier this year "even harsher incidents occurred". The Serbian ambassador in Zagreb, Mira Nikolic has refused to accept a protest note from the Croatian Foreign ministry, alleging that "Serbian officials did not do anything bad". She also claimed that Vucic was faced with a "series of even worse nuisances" during his visit to Zagreb…. / IBNA