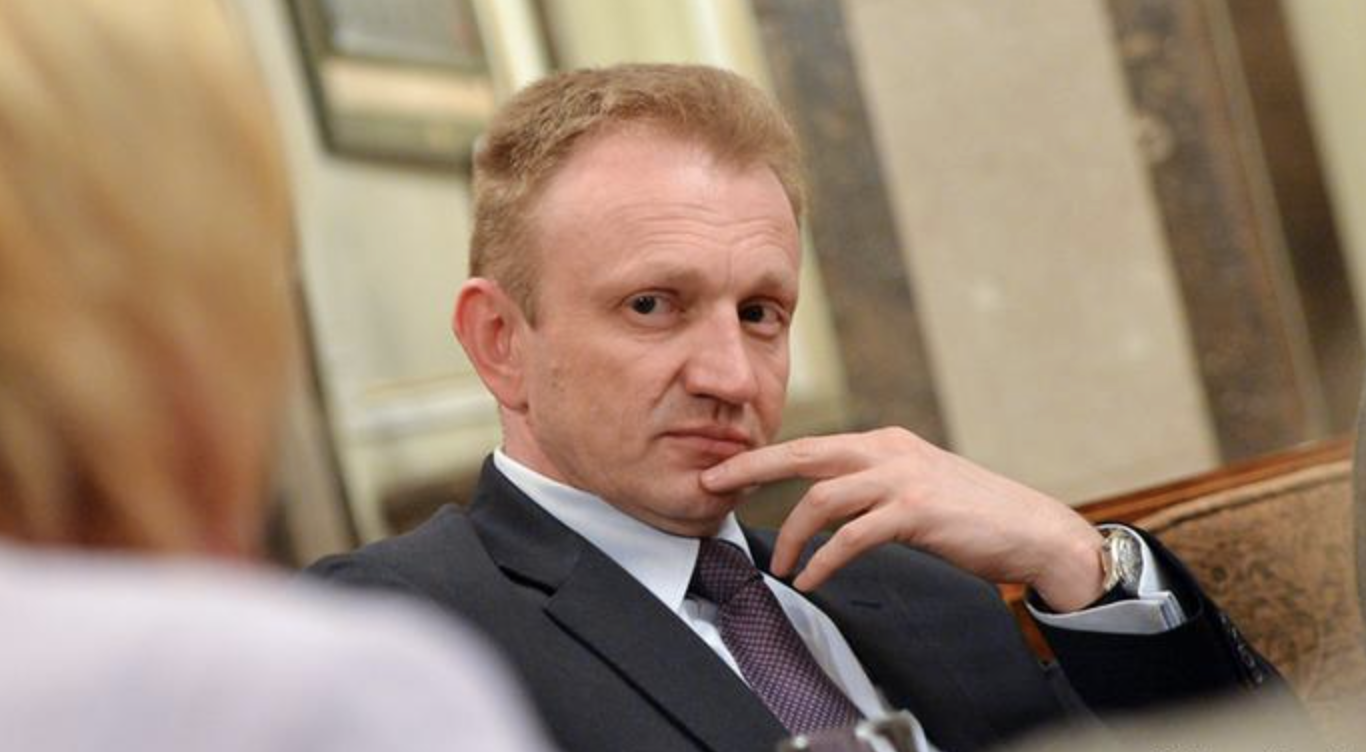 Serbian Prime Minister Ana Brnabić said today that the authorities were doing their job in response to the allegations previously made about Dragan Đilas's accounts abroad.
Asked by a reporter what is happening now in this case, Brnabić said that, in addition to the investigative bodies doing their job, the fact that some other serious countries, leaders in the fight against money laundering, have launch the same or similar investigations is encouraging and expects additional news from Đilas's cases to arrive from these countries.
"I can tell you that every word that was said earlier is true and there is probably more money," she said.
He said additional news was expected from other countries that promised to help with the investigation into all of Dragan Đilas' cases and how he tried to hide the money he earned while in power and which his companies earned, and then took it out abroad.
"If there was anything clear, I think he would not try to hide it in different countries around the world, in different accounts and under different names. It does not matter if it is Dragan Đilas or Gotko Đilas or Pascal Smit, he ends up with the same thing. It is the money of Dragan Đilas, which he took from the citizens of Serbia, using the levers of power through his four companies that earned more than 619 million euros while he was in power, Brnabić stressed.
This money, which, according to her, was found through investigative journalism, in all these accounts around the world, is 10 times less than what he mentions, so, as he said, he does not know why he is nervous.
Đilas characterized the data as fake
It has been 112 days since I filed a criminal complaint over false bank statements published publicly about the alleged existence of my accounts in Mauritius, but during this period the Prosecutor's Office did nothing, said the chairman of the Freedom and Justice Party, Dragan Đilas.
He said that the Deputy Prosecutor informed him that he had sent a letter to the Administration for the Prevention of Money Laundering and to the Ministry of Finance with the question whether they initiated a procedure based on the documents he submitted, which, as he claims, proves the non-existence of these accounts.
However, no one responded to the prosecution, Đilas said, adding that after the alleged bank statements of his accounts were published within 24 hours, Deutsche Bank denied having a branch in Mauritius and that Sociate Generale bank from Zurich had sent an official letter. that neither he nor his company have an account with this bank.
"It is clear that these documents were forged. Using fake documents with the intent to harm someone is a criminal offense. "I am not satisfied with the actions of the Prosecutor's Office in this case," Đilas claims.
She called on the Prosecutor's Office to do its job, stating that it was necessary to call the journalist to make a statement about the banking statements he showed on the TV show with the bank stamp, which turned out to be fake.
Asked to comment on Serbian Prime Minister Ana Brnabić's comments that authorities are investigating him in some other countries, Đilas said the prime minister was saying nonsense that he was one of the richest people in Europe and added that he had no information about surveys, may not even be.
He points out that he registered his company in Serbia, where he paid taxes all the time, as well as that he has no accounts abroad and that he mentioned the company he opened in Switzerland at the National Bank and did everything according to the law./ibna