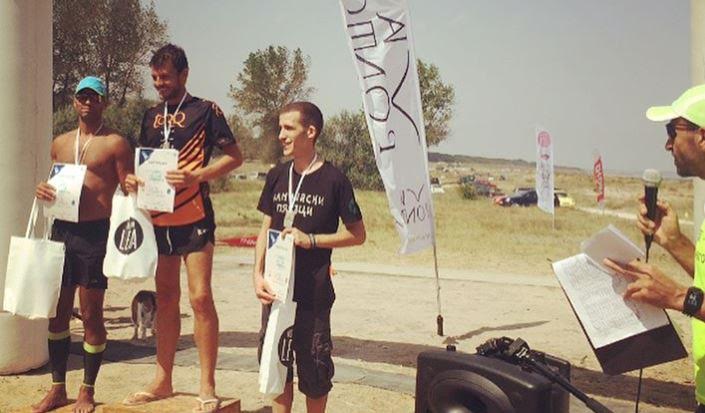 As Brexit headlines dominate the pages of European media, British runner Nathan Flear finished first in a marathon-length foot race on dirt roads alongside the Bulgarian and Romanian Black Sea coast, meant to celebrate the freedom of movement within the EU.
Bulgarian Boryana Nikolcheva was fastest among women, with a time of four hours, one minute and two seconds.
The race is meant to showcase the benefits of the freedom of movement within the European Union – participants ran across the border between Romania and Bulgaria without stopping, having passed border checks before the start of the race, organisers said.
Via Pontica promotes an active lifestyle and preservation of largely-untouched corners of nature, such as the beaches alongside the Bulgarian Black Sea coast.
From the starting point at Krapets beach in Bulgaria, participants ran along the Durankulak Lake, a key location for wildlife biodiversity in north-eastern Bulgaria, then alongside beach dunes before crossing the border at Durankulak-Vama Veche and finishing at 2 Mai in Romania, organisers said.
The race also marked a century of peace between the two neighbouring countries, which were on opposing sides in World War 1….. /
IBNA
Main Photo:
 Nathan Flear with his gold medal hanging from his chest, after finishing first in 2018 Via Pontica run, Nathan Flear's Instagram, instagram.com/ukultrarunner)