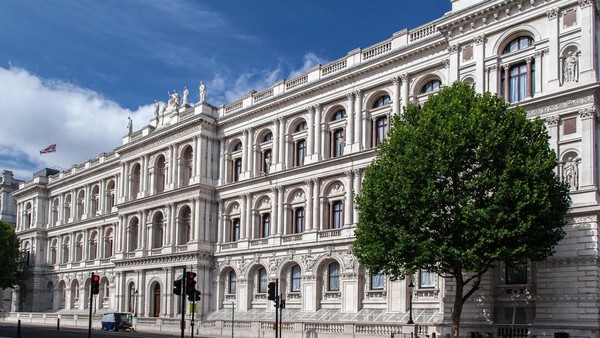 By Thanasis Gavos – London
Following a stern statement by the Foreign Office against Turkey's threats regarding Cyprus's Exclusive Economic Zone (EEZ), many thought that the UK was ready to stand shoulder to shoulder with Nicosia when that threat was later materialised.
The decision by the British not to support an EU demarche to the UN over Turkish activities in the Cypriot EEZ was therefore met with surprise and regret in Cyprus. But for the Brits, it was all about keeping things balanced.
A Foreign Office spokesperson said that the UK Government's stance over the demarche was down to the need to avoid further tension in the region. "The UK did not support the EU demarche at the UN because this was an unusual procedure that risked raising tensions and frustrating the UN's facilitation of the settlement talks.  We want to reduce tensions and to encourage the parties to resume settlement talks. That remains our aim," said the spokesperson.
He did repeat, however, London's "regret" over Turkey's announcement of exploration activities in the eastern Mediterranean having raised tensions.
UK Government sources have told IBNA that it was thought that referring the matter to the United Nations would risk an escalation of the crisis in Cyprus waters. "Such a demarche by the EU would most likely cause further problems. It would make it harder for Turkey to back down if any deal was in sight," said the source.
Officials in London do stress though that whatever the technicalities of response to Turkey, there is no dithering in rejecting its actions over the Cyprus EEZ. "Everyone is clear that Turkey's has been an unfortunate intervention," said one of them.
The latest statement by the Foreign Office spokesperson reiterated London's recognition of the Republic of Cyprus's sovereign rights "to exploit mineral reserves in its EEZ", and noted that it remains London's position that "such resources should be exploited for the benefit of all the communities in Cyprus."
As the statement added, "this incident underlines the importance of a comprehensive settlement.  We therefore hope that settlement talks can resume as soon as possible.  The UK strongly supports the UN's efforts to facilitate a lasting settlement."