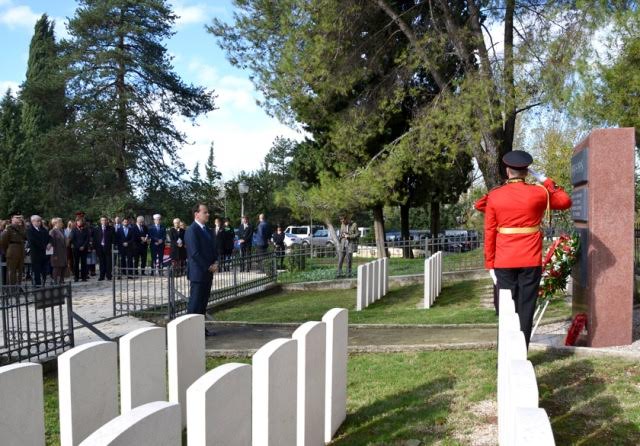 A special commemoration ceremony has taken place in Tirana to honor the heroism and the sacrifices of British soldiers and civilians fallen during the Second World War from 1939 until 1945.
The ceremony (photo) which included a religious services, saw the participation of the President of Republic, Bujar Nishani, British ambassador to Albania, members of the government cabinet, MPs, soldiers of the Armed Forces and others.
The president praised the heroism shown by the British, who gave their life for the freedom that we enjoy today and the universal values of democracy.
***
The remains of the English soldiers rest in the Memorial located at the National Park of the Artificial Lake, near the Albanian capital's center.
The ceremony, which saw the participation of many senior state officials, comes a few days after another ceremony was held in the south of the country to honor Greek soldiers fallen during the war in Albania.
In contrast to the ceremony for the English soldiers, no senior Albanian official participated in this ceremony. The ceremony turned into a quiet protest due to the fact that the cemetery for the Greek soldiers fallen in Albania have not yet been built. /balkaneu.com/