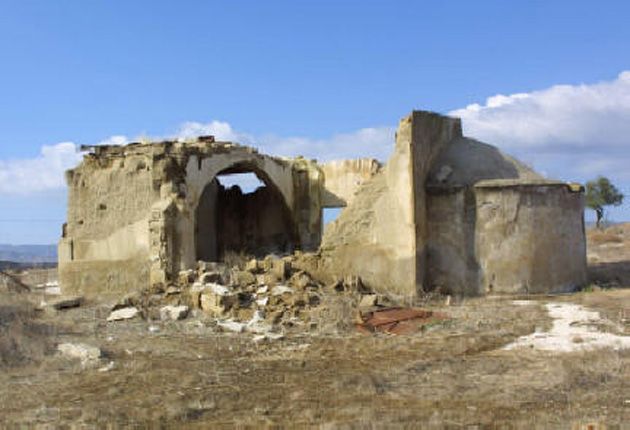 The pillage of religious and other cultural sites in the northern part of Cyprus, occupied by the Turkish military since the summer of 1974 invasion, was discussed during a debate in the House of Commons on a new bill submitted by the UK Government regarding cultural property.
The bill will enable London to implement the 1954 Hague Convention for the Protection of Cultural Property in the Event of Armed Conflict and provided the opportunity to two of Cyprus's closest parliamentarian friends to remind their peers of the destruction of cultural heritage that has been inflicted by the occupying force.
Matthew Offord and David Burrowes, Conservative Party MPs for north London constituencies with populous UK Cypriot communities, spoke of their personal experience of seeing looted churches, monasteries, archaeological sites, libraries, museums and private collections of religious art and antiquities in the occupied areas of Cyprus.
Mr Offord pointed to the numerous antiquities that have for years "flooded" the art treasure market of the world, as well as to removed mosaics, frescoes and thousands of icons, which are now "practically lost in the international market of smuggled art works."
Since the 1974 Turkish invasion of Cyprus, added the Conservative MP, 77 churches have been converted into mosques after being stripped of all icons and church furnishings. The rest of them have been pillaged, destroyed, used as stables, warehouses, garages, arsenals, mortuaries, hotels, art galleries and night clubs or simply abandoned to their fate.
Mr Burrowes noted that there was a link between the trafficking of human beings and the trafficking of cultural property. "There is the same disregard for people, for their faith, for their community and for their identity," he said, adding that the issue at hand was respect for human dignity.
"A considerable number of Cypriots live here in the UK, who have seen for themselves wanton destruction and pillaging of their heritage. That is why it is so important that we join together and make sure that this long-fought battle to ratify The Hague convention comes to fruition. We look forward to the unification of Cyprus in the long term, but in the meantime, we must make sure that people are held to account when they seek to profit from the proceeds of crimes of destruction," said David Burrowes./IBNA