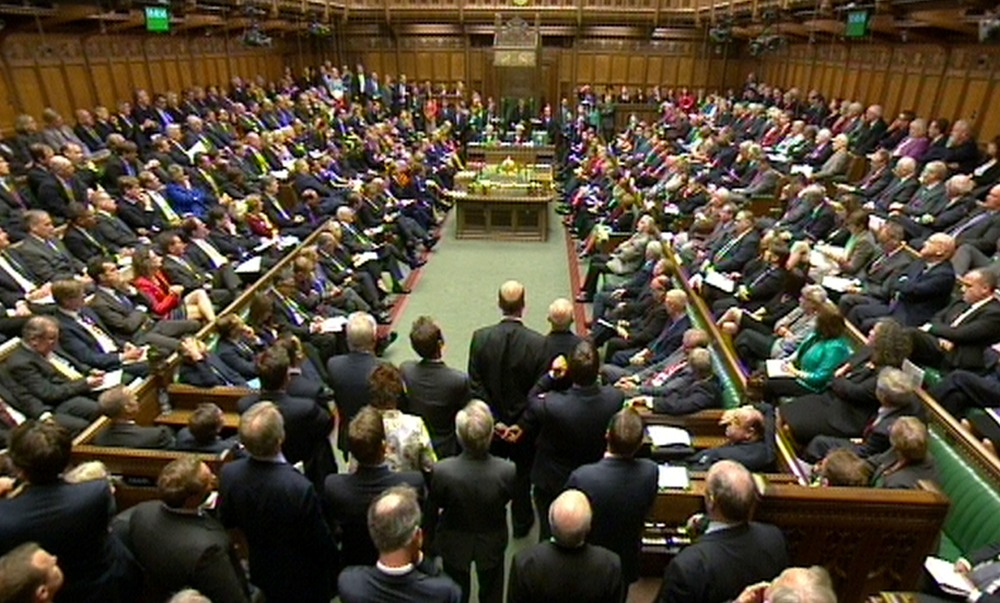 At a time when the UK Government's unwillingness to call upon Turkey to remove its drill ships from the Republic of Cyprus' Exclusive Economic Zone has caused disappointment among the UK Cypriots, the British MPs that have been fighting for Cyprus have reiterated their full support yet again.
An event at the UK Parliament to mark 45 years since the Turkish invasion, members of the All-Party Parliamentary Group (APPG) for Cyprus called out the continuing occupation and division for what it is, a humanitarian "tragedy" and a blatant violation of international law.
Attended by Government Spokesman Prodromos Prodromou, the event organised by the National Federation of Cypriots in the UK brought together more than a hundred of UK Cypriots and more than a dozen of British parliamentarians.
Mr Prodromou stressed that President Nicos Anastasiades has repeatedly expressed his readiness for the resumption of settlement talks within the six-point framework put forward by the UN Secretary-General at the Crans Montana talks in the summer of 2017.
He described the recent proposal by Turkish Cypriot leader Akinci regarding "co-management"of the EEZ's natural resources as another attempt by Ankara "to deviate from the negotiation process" and avoid talks over the point relating to security and guarantees. "This point seems to create some problems for Turkey," the Cypriot Government Spokesman commented.
Mr Prodromou also described Cyprus as "a European beacon of stability" in the wider region, due to the good cooperation with neighbouring countries.
The British MPs that spoke also highlighted the fact that Turkey is to blame for the failure to continue with talks towards a settlement.
Sir Roger Gale, the Conservative MP who was re-elected as Chairman of the APPG, said that "45 years is way too long; it must end now."
Fellow Conservative MP Theresa Villiers added that "the Turkish troops must leave Cyprus", adding that it is an "outrage" that another year has passed to mourn the division of the island.
Bambos Charalambous, of the Labour Party, stressed that pro-Cyprus British MPs need to keep up the pressure on the next British government to put Cyprus high on the agenda.
The Labour Peace and Disarmament shadow minister Fabian Hamilton condemned the Turkish invasion of Cyprus' EEZ, saying that "the natural resources there belong to all Cypriots and are not to be stolen." He added that "everyone with a heart wants to see the reunification of the island, peace and justice for all Cypriots."
In his remarks the President of the Federation Christos Karaolis said that what Cypriots ask for is "simple and fair: a normal state."/ibna