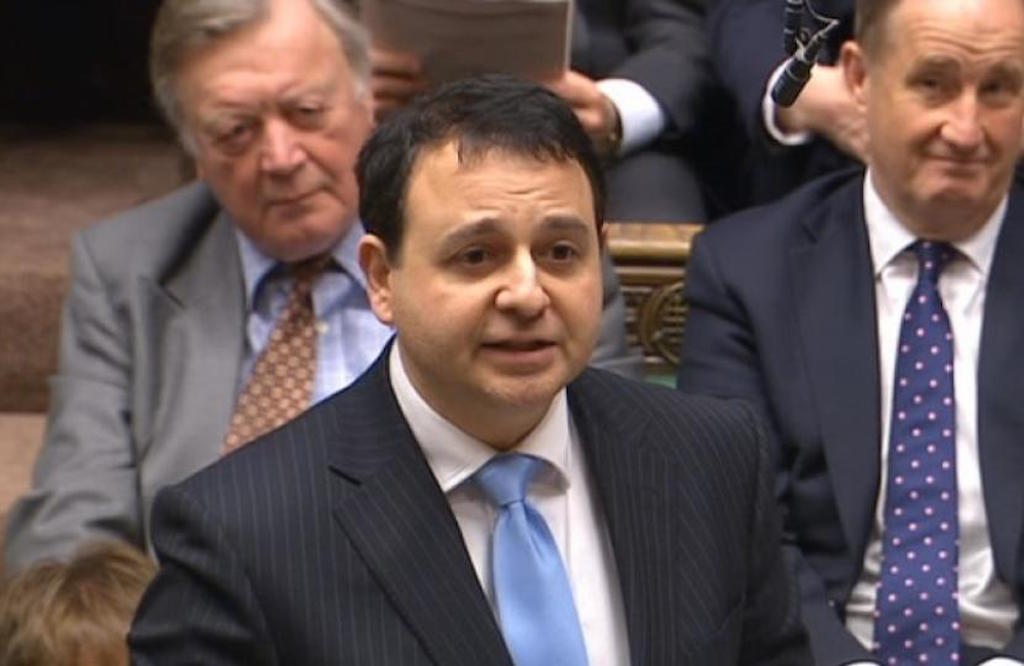 Alberto Costa, the Conservative MP for South Leicestershire who heads the until recently dormant All-Party Parliamentary Group for Greece in Westminster, raised the issue of the two Greek soldiers being held by Turkey at the House of Commons.
Mr Costa's intervention followed his meeting with Greece's Deputy Foreign Minister Terence Quick, who visited London (and Dublin just before that) over the 25th March national anniversary weekend.
Mr Quick told IBNA that his meeting with the philhellene parliamentarian was "excellent", and that he found Mr Costa to be a politician both passionate and knowledgeable about Greek affairs.
On the same day, Mr Costa addressed the House of Commons during a debate on national security and Russia, which followed the unanimous condemnation of Russia by the 28 EU leaders in relation to the poisoning of Sergei Skripal on British soil.
The 46-year-old MP said: "Earlier today, I met the Greek ambassador and the Greek deputy Foreign Minister here in Parliament, in my capacity as chairman of the all-party group on Greece. Greece gave its support to the Prime Minister a few days ago, but Greece has also asked me to remind the House that when our friends and allies give us their support it is also important that, wherever possible, we give them our support on their security needs.
Alberto Costa with Terens Quick
I mention briefly the arrest of two Greek soldiers by Turkey and the ongoing problems we have there, and I ask both the Foreign Secretary and the Prime Minister to use their platform in European Council and related meetings to encourage and pressure Turkey to act appropriately in such matters."
The issue of reciprocity in foreign affairs support was also raised during a recent visit to Athens by David Davis, the Brexit Secretary.
Senior sources have told IBNA that the future security collaboration between the UK and the EU was raised, with Greek officials suggesting to Mr Davis that the UK should not focus only on Russia, but also further south and on Turkey's behaviour in the Aegean and the Eastern Mediterranean…. / IBNA