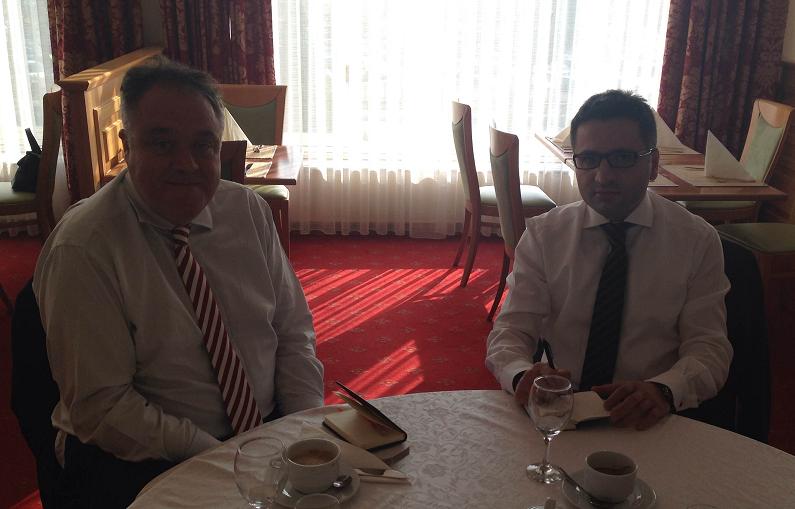 Skopje, October 29, 2013
Minister of European Integration of FYR Macedonia, Fatmir Besimi met today British MEP on FYR Macedonia, Richard Howitt and EU ambassador to Skopje, Aivo Orav.
The meeting discussed on the recommendations of the European Commission progress report on FYROM and the need for the country to make progress until the December meeting of the European Council, in order to strengthen the arguments of being issued a date for the opening of negotiations with the European Union.
British MEP Howitt said that the recommendation for the start of talks is a proof that FYROM remains in the enlargement agenda of the European Union and has a lot of potential to make progress in the Euro integration aspect. Mr. Howitt said that the country must continue with the reforms which are part of the European agenda and the open issues with neighboring Greece and Bulgaria.
Other important topics included political dialogue and implementation of the recommendations of the enquiry commission, freedom of speech and dialogue with journalists, rule of law, independence of judicial system and good relations between ethnicities.