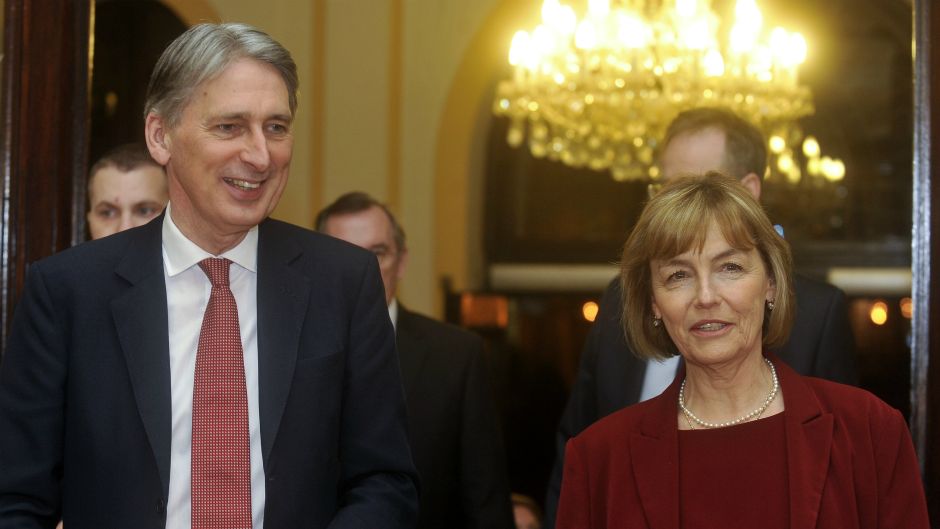 Zagreb, January 16, 2015/ Independent Balkan News Agency
By Marija Avramovic
Croatian Minister of Foreign and European Affairs Minister Vesna Pusic spoke in Zagreb with British Foreign Secretary Philip Hammond on perspectives and developmental directions of the European Union and the European plan for Bosnia and Herzegovina, which Croatia enthusiastically supports.
"We talked about the course and functioning of the EU institutions, as well as the stability and security of Southeast Europe and the countries of the region aspiring to membership, in particular about Bosnia and Herzegovina which for years has been in a standstill", Pusic said yesterday.
Hammond explained that he wanted to convey to Minister Pusic, as well as to his numerous European colleagues, what kind of reforms of EU the United Kingdom wanted to implement in years to come.
A few months after the new European Commission and the European Parliament took office, UK calls for the reform of the EU so that the Union adapts to 21st century and become a place that provides greater employment and prosperity for all its members and all citizens.
British reform proposals of EU tend to make it more competitive, but also more open, more flexible in recognition of the diversity of its members and to modify the political process so that decisions would  be made at the European level when necessary and at the national level wherever is possible, according to the British Embassy in Zagreb.
"We talked about the Balkans in the context of enlargement of the European Union and the initiative that we had announced in Berlin two months ago, which the European Union has adopted and advocated for and with which we want to achieve some progress in Bosnia and Herzegovina after a long period of setback", British Minister noted at a joint press conference with his Croatian counterpart.
"I'm thankful that Croatia supports this idea, but also for the fact that Croatia early last year initiated the idea to change the order in which the progress is being made in Bosnia and Herzegovina reforms", Hammond stressed.
Pusic invited Hammond at the Croatia Forum in July, the main topic of which will be international development aid as an instrument of international relations and foreign policy, with the energy issue also in the agenda.
Croatian Prime Minister Zoran Milanovic also met with Hammond to discuss the current issues in the field of European affairs, with emphasis on the efficient functioning of EU institutions, the Croatian government stated.