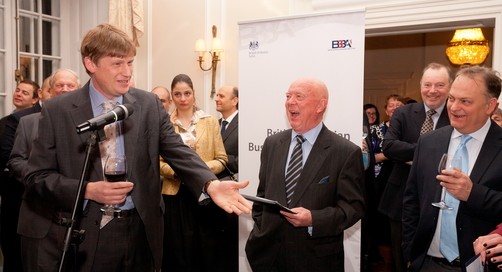 Sofia, January 12, 2015/ The Sofia Globe
The British Bulgarian Business Association (BBBA) was formally launched on January 9 at the Residence of UK ambassador Jonathan Allen.
Those attending included about 180 potential members, and representatives of other business associations from both inside and outside of Bulgaria.
The aim of the new organisation is to stimulate and support business between Bulgaria and the United Kingdom.
A media statement said that the BBDA would provide a wide range of services to its members – both to those based in the UK as well as to those looking to do business in the UK.