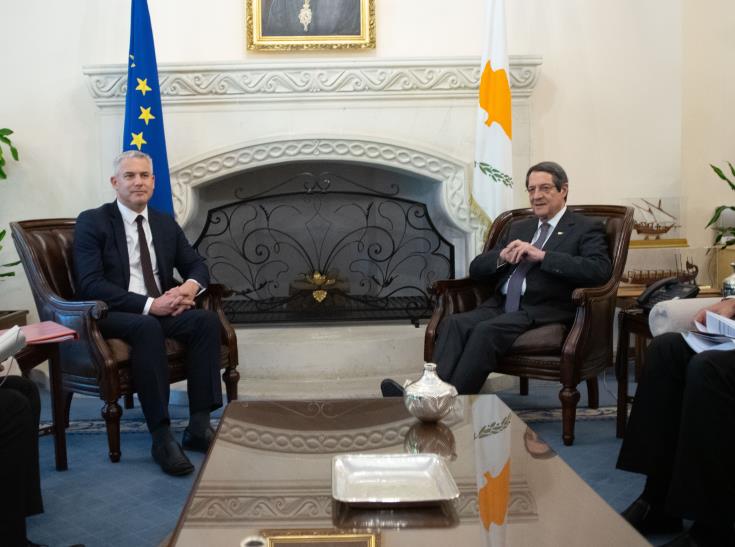 Meeting of the British Minister on Brexit with the Cypriot President
By Michalis Michael
His appreciation to the position of the President of the Republic, Nicos Anastasiades, for an agreement on Brexit, expressed the British Minister for Brexit Steven Barclay, who also assured that his country would leave the EU on 31 October. In his remarks after meeting with President Anastasiades, Barclay said he expressed his gratitude to the President for the very strong bilateral relations between the two countries.
He added that the President had a deep understanding of the Brexit issue and embraced the British Prime Minister's desire for an agreement that would be in the interest of both the EU and Britain.
"It is certainly appreciated to have the President's commitment on this issue because both sides want to have an agreement and that is what we are working for", he said.
Lastly, when asked if Britain would leave the EU on 31 October, Barclay was clear: "Yes, we will"./ibna