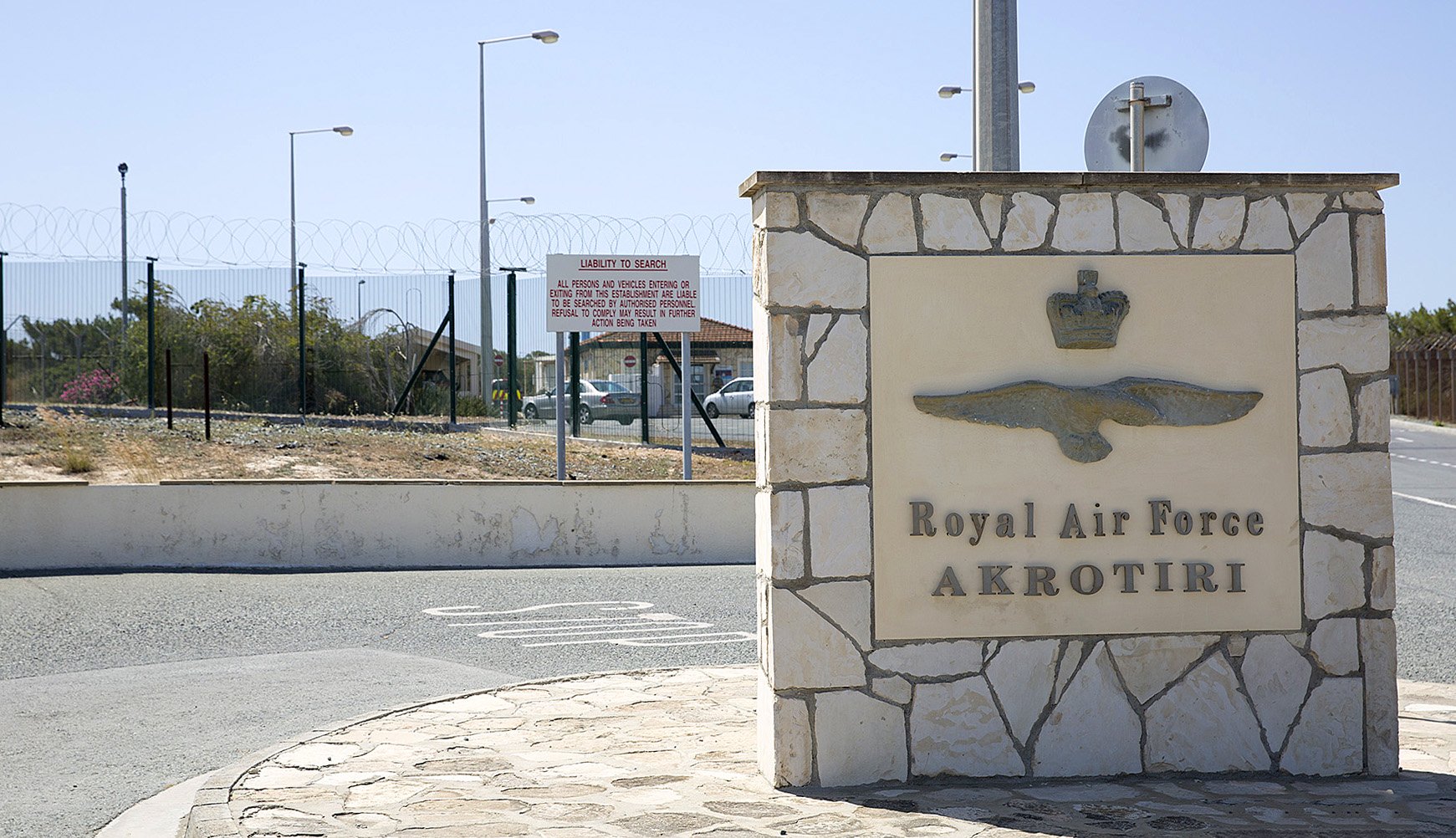 Amid elevated tensions in the Middle East and the imminent -if finally decided- military action against Syria due to an alleged poison gas attack on civilians in Eastern Ghouta, London has asked Nikosia to "free" its airspace around RAF Akrotiri. Cypriot Knews site reads that the news has been confirmed by a Cypriot air traffic control officer.
However, the Head of Nicosia Air Control Center, Haris Antoniades spoke to the state TV saying that the authorities of Cyprus "have not yet examined the British request".
"The Sovereign Base authorities at Akrotiri requested the reservation of airspace for reasons of preparedness," Antoniades noted.
Britain and France appear ready and willing to back the U.S. military strikes on Syria.
The Headlines
Some of today's headlines about May's stance and the position of Britain in the possible future conflict read:
POLITICO: "Theresa May inches Britain closer to military intervention in Syria"
The Telegraph: "What happens next in Syria – could Britain be drawn into World War Three?"
The Mirror: "Syria crisis recap: President Assad reported to be 'hiding in bunker' as the West finalises plans for response to chemical agent attack which shocked world
Theresa May held an emergency Cabinet meeting to discuss Britain's response to a chemical weapons attack"
Daily Star: "Heading for WAR: Cabinet backs Theresa May over Syria action as RAF Tornados are FUELLED"
As Knews reports, "Six Tornado and eight Typhoon fighter-bombers are based at Akrotiri, which Britain retained as a sovereign area of 123 square kilometres when Cyprus gained independence from British rule in 1960." …. / IBNA