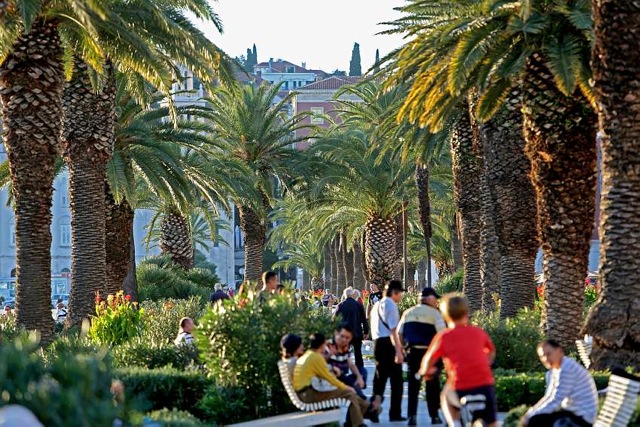 By Natasa Radic – Zagreb
For the first time since World War II today's generation of young people will have a lower quality of life than their ancestors when they reach thir middle age. Young people who are self-sufficient, who become independent, rent or buy an apartment on credit, experience the collapse of the quality of life, noted Dr. Vlasta Ilisin, lead researcher of the Institute for Social Research in Zagreb, during last week's presentation of the study "Young people in times of crisis", which was prepared by a group of scientists at the Ivo Pilar Institute. The survey was conducted during the 2012 and basen on the traditional model of the Shell studies from Germany with the representative sample of youth in Croatia at the age of 14 to 27 years.
The average household in which young people live has 3.4 family members, they are living in three-room houses or apartments, and most of the young people have their own room. Household has a car and a computer, and an average 75 books. Young person in Croatia lives with his parents who invest in their offsprings' future 20 percent of the entire household revenue. A young person has a computer and his own room. Ilisin has warned that the economic reserves of the parents, if the crisis continues, will melt, which will further worsen the situation for young people.
While ranking the values of young people concerned, the research showed that personal dignity (66 percent) is on the top place, followed by grit (48 percent) and tolerance (41 percent), and at the very bottom of the values the youth named innovation talend and wealth (by 18 percent).
Study leader expressed her suprise with the rankings of the phenomena that are in vogue: the first place goes to good looks, being ahead of the career, graduation and independence. Branded clothing ranks very high – on sixth place. Vlasta Ilisin explains that this is the result of the constant following of lives of celebrities, but maintains that they are not the only culprits.
– I can not say that I'm happy if I have to study and then work for full ten hours so that I can have enough money for rent and food – said Petar Maric, a student from Sibenik.
The study showed that young people are fully aware of the crisis. This is why the most important political goals that the authorities should focus on are unemployment, poverty and the threat of job insecurity, concluded Dr. Vlasta Ilisin.