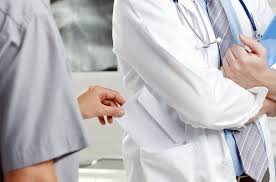 By Spiros Sideris – Athens
Prosecution for a felony was charged yesterday against a physician and the director of a cardiac surgery clinic at the hospital "Evangelismos" in Athens, who allegedly received payment from a patient. The doctor refused the allegations before the prosecutor, claiming among other things that the money found on him belonged to him and he had with him to give them somewhere else. According to the complaint, the doctor demanded for an urgent cardiac surgery, initially the sum of 1,500 euros, but finally settled for the amount of 500 euros.
The bribing of doctors remains a nightmare for those who find themselves in the need to be hospitalized. According to the case files against doctors accused of bribery, the money required by patients is not only as "pay" for a predetermined operation, but also to circumvent the waiting lists. In fact it appears that due to the crisis physicians reach arrangements with the patients on the way they will receive the payment, ie they might get a sum of money in advance before the surgery and then wait for the remaining amount of their payment.
According to data from the Internal Affairs Service of the Greek Police, as identified by the arrests of doctors who were caught receiving bribes from 2011 to today, the prices range from 300 to 2000 euros. Indeed, as mentioned in the newspaper "Ta Nea", prices vary from region to region. For example, the "bonus" for a gynecological surgery is priced at 300 euros in Filiates, while in Athens it reaches 500 euros, while an orthopedic surgery in Thessaloniki required 400 euros, when in Athens the doctor asked for 600 euros.
The bribing of a civil servant in now prosecuted as felonies. In the report of the General Inspector of Public Administration, corruption in the health sector is in second place behind the local government sector.