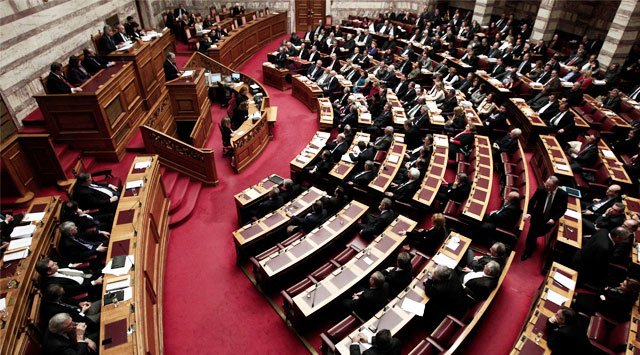 Athens, December 23, 2014/ Independent Balkan News Agency
By Lefteris Yallouros
Greek lawmakers will vote Tuesday afternoon in the second ballot of a three-phase presidential vote.
Stavros Dimas, the sole candidate backed by the coalition government, is expected to get a maximum of 169 votes in the second round with 200 needed in order to for him to be elected in Tuesday's round of voting.
Analysts point out that even the 180 vote threshold required in the decisive third vote to be held December 29 will not be reached, triggering a snap election January 25 or February 2nd.
Prime minister Antonis Samaras tried to persuade independent MPs to vote for Dimas by offering to go to the polls late next year. The initiative is being seen as "too little too late" by most independent lawmakers whose votes are crucial to the government as only five backed Dimas in the first round.
Claims of an attempt to bribe Independent Greeks lawmaker Pavlos Haikalis to vote with the government were shelved Monday by a prosecutor who found no evidence to back the allegations. SYRIZA and Independent Greeks both slammed the prosecutor's decision, raising questions about the impartiality of judicial authorities.
In the event of a snap election the political climate will be highly polarized in light of recent events.
An opinion poll (by Alco) released Monday showed SYRIZA's lead has narrowed recently as it now maintains a 3.5 pct lead over ruling New Democracy. Antonis Samaras is still considered more suitable than Alexis Tsipras to be premier while 55 pct of voters don't want a snap election at all.
In relation to the Haikalos allegations, the poll shows only 25 pct believe there is any truth to them.